100 Best Debate Topics for College Students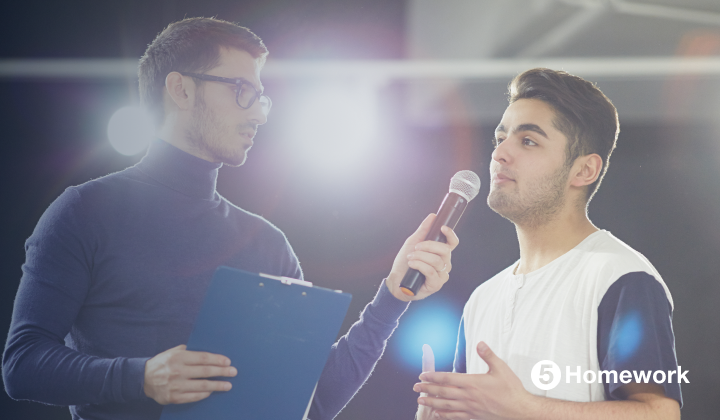 The debate is one of the best means for personal development. It is educational because the participants need to research certain subjects individually and prepare their statements and arguments. And it is also engaging because debates are passionate and inspirational.
But the most important thing about the high school debate is that students get used to arguing, defending their points of view and doing this with respect to the opponents. It is definite that school and college debates can help you in your future life and career.
How To Choose the Right Topic for a Debate? Top 5 rules
The first and most important thing is choosing a winning topic for debate. It goes without saying that an interesting debate can happen if only all sides are really interested. Thus, you need to offer a theme that will appeal to everyone.
You can have a debate on any topic and argue about the latest trends in society or science. Or, you can dedicate your debate to some cultural news. The debate topics can be global or local, you can dedicate them to your school life. It is not necessary to argue about something gravely serious, you can have a funny debate about celebrities or fictional heroes. No matter what your chosen debate topic will be dedicated for, note the following tips:
1. The debate topic should be currently relevant. It is great if the students already know about it and want to talk about the issue themselves. Ideal if this topic is already in the media, but it is better to avoid too provocative and "hot" subjects.
2. It should be genuinely interesting for you first of all, even if you are tempted to take something complex and burning to impress your opponents and teachers. Select a subject that you feel excited about.
3. Check if you can prepare for a debate in a proper way. Evaluate if you can really talk and argue about this subject and if you can research it and get enough information to prove your arguments. The debate will require a long discussion, and you will need to present more than your personal faiths only.
4. The best debate topics are those where you have two evident sides. The groups taking part in the debate should have their opposite points of view and be ready to defend them with facts. Avoid too controversial topics with too many aspects and choose simpler ones with two polar sides.
5. Add emotions. A good debate is an area where you can argue passionately and combine the evidence with your persuading words. you can use historical references, citations, and statistics to support your statements. However, don't choose the subject which is really painful for you. Your opponents might unintentionally hurt your feelings.
100 Best Debate Topics
Here we can offer you 100 most powerful topics for debate. They are dedicated to different spheres, and you will surely find a suitable subject for any debate.
Media and Entertainment
1. Do video games influence the level of violence in real life?
2. Should celebrities communicate with their fans personally?
3. Have computers replaced books completely?
4. Have you ever felt really bad because of social media?
5. Can books still win the competition vs movies?
6. Are the current media too powerful?
7. Should we regulate the tabloid newspapers?
8. Can we have a truly free press?
9. Do reality TV shows reinforce stereotypes instead of fighting them?
10. What is more influential now, the traditional media or social media?
High School
1. Modern education should focus on the sciences, not the arts.
2. What is better, public schools or private schools?
3. Schools need to ban fast food.
4. Should the students use tablet computers instead of paper books in a class?
5. Should the students have the possibility to grade teachers?
6. Do we need mandatory school uniforms?
7. Can the standardized tests indicate the level of knowledge?
8. Is it bad for psychological health to study in a boarding school?
9. Does the school education give you really important skills for life?
10. Can homeschooling be equal to traditional schooling?
Sport
1. Should parents urge their children to high-level competitive sports?
2. Can the fan's expectations become a harmful factor for the athletes?
3. Do the athletes have to return their trophies and titles if they doped?
4. Does it matter if an athlete comes out as gay or it depends on the sport?
5. Do they need to raise the age of participating in sports?
6. Are video games sport?
7. Should female and male athletes get the same pay?
8. Is it acceptable to allow some drugs in sport?
9. Is watching sport better than watching movies?
10. Are famous champions good role models?
Science
1. Is climate change a catastrophe?
2. What is the most urgent scientific problem of the modern days which we need to resolve?
3. Will there be cities on Mars in the future?
4. What was the cause of the dinosaurs' extinction?
5. Should we ban any GMO food?
6. Can artificial intelligence become dangerous for humans?
7. Is the space exploration more important than exploration of the oceans?
8. Should there be boundaries for scientists working in different countries?
9. Is History a subject which all students need to learn?
10. Why haven't we shifted to alternative energy resources?
Technologies
1. Can technologies connect people or they make us alone?
2. Do you think that we make too much filming?
3. Are the smartphone helpers or time-wasters?
4. Will technology help us to become smarter?
5. Which alternative energy resource is the most promising?
6. Did social media bring more good than bad in our lives?
7. Should parents restrict their children from using technologies?
8. Dies the mathematical mindset have anything to do with the life and career achievements?
9. How did technology influence our minds?
10. Is online learning equal to traditional education in schools?
Religion
1. Can one build strong moral grounds without religion?
2. Are religious beliefs important for marriage?
3. Should we teach world religions in school?
4. Did religion bring humanity harm or good?
5. Can religion and science co-exist successfully?
6. Are people obliged to return the captured religious artifacts to the countries they came from?
7. Can religion help you become happier?
8. Should you be able to choose the religion?
9. Did religion affect scientific development?
10. Should famous people talk about their religion in public?
Business
1. Is the concept of an intellectual property valid in XXI?
2. How can any country ensure its financial well-being?
3. Describe the pros and cons of taxation.
4. Will we need credit cards as payment means in ten years?
5. At what age should we start doing full-time jobs?
6. Do we need financial management subjects for children?
7. What are the reasons for the financial problems of countries?
8. Is the statement that wars are profitable true under the current conditions?
9. Is there any stronger motivating factor than money?
10. Is the music business environment toxic?
Psychology
1. Is psychology a science equal to math or physics?
2. Why the students become angrier and more violent?
3. Are there moral differences between the representatives of diverse social groups?
4. Should ethics be a school subject?
5. Is the social environment more influential than the school upbringing?
6. Is there an efficient way to fight bullying and cyberbullying?
7. Can the general educational tests measure students' abilities?
8. Should we treat the children in the same way as adults?
9. Can the age difference affect relationships?
10. Is it true that we are technological addicts?
Funny
1. Should we officially allow fighting for the hockey players?
2. Should we abolish homework in all states?
3. Do you think that modern people have too many complaints and triggers?
4. Do the curse words still retain their shock meaning?
5. Should teachers be armed?
6. Is killing zombies a crime?
7. Should there be criminal punishment for kicking a cat?
8. Where would you like to go as a space tourist?
9. What is the optimal time to start the Black Friday Sales?
10. What are the most distasteful words and phrases?
Books and TV
1. Are books more interesting and useful than TV?
2. Should there be banned books in the libraries?
3. Could movies work as educational means?
4. Could we give parents the right to exclude certain books from the educational program and libraries?
5. Are there cases where censorship is advocated?
6. Should we remove the racial definitions and epithets from classical books?
7. Should parents restrict the amount of time watching TV for their children?
8. Are paper books and digital books equal?
9. How influential is the modern TV?
10. Can the TV series outplay movies?
Conclusion
This list of 100 debate topics can offer you to choose any subject to conduct a great debate with the students. At the same time, every debate has its rules, and participants have to prepare their speeches and arguments. Like we already mentioned here at 5homework.com, an interesting and relevant topic is half of the success. Preparing for a debate will be engaging if you are going to argue about something meaningful and interesting.
However, if you are short of time to get prepared as you would like to, contact our writing service. The top-class writers will help you with the speeches and thesis for any of the above 100 debate topics, or any other topic of your choice.