Computer science help
Computer science is probably one of the most popular subjects at high schools and colleges in the whole world. Every day thousands of students choose this career, as it is not only rewarding but also challenging and gives you a chance to discover the entire world, erasing the borders.
That is why it is very important to understand the subject and keep up with the class even if you find certain topics a bit complicated. Don't worry, such problems occur even when you are an expert and there is nothing wrong in asking for computer science homework help.
However, not every company is ready to provide you with a first-class assistance, so you need to pick a company you can trust. Ask your friends for advice or read the reviews online to make sure that you entrust your task to professionals.
5homework is the best science homework helper on the market, which is proven by thousands of happy customers, who return to us with more and more tasks every day. Here is what makes us the best in the area:
Accuracy. Computer science requires attention to the slightest details, so we work on your homework, considering all of your requirements. You can be sure that the task you have will be completed without any flaws;
Qualified writers. Every expert we hire has a lot of years of experience in computer sciences and they are able not only to complete your homework but also explain the language without any difficulties. You will always be provided with additional comments, advices and materials, which will save you lots of hours;
Meeting the deadlines. We always deliver the tasks on time, so you will never be late with your homework and will have time to prepare for the class.
Don't hesitate to change your life and contact us with a simple 'do my computer science homework' request! Our friendly managers will get back to your order immediately and you will be able to concentrate on other assignments.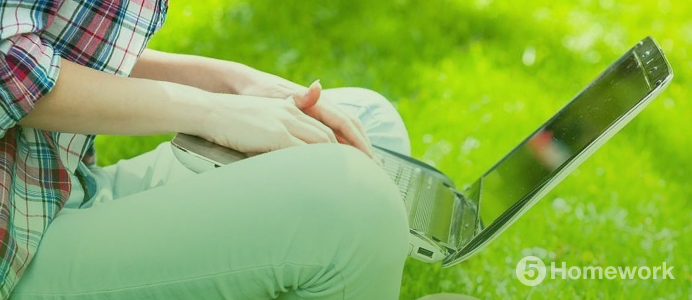 Programming Assignment Help
Programming homework help can become a real salvation for those, who don't have a chance to complete the assignment for certain reasons. Some students have to miss a few classes because of the illness or their part time job. Others can't keep up with the class and need a professional writer to help out with the missed topics. There are also those, who already have solid background but find it difficult to master a certain language.
In all such cases programming help is a great way out, as it allows you to complete the project on time, obtain necessary skills, get advices and still have enough time for personal matters, like spending leisure with friends or working on the other assignments.
If you want to master excel, sql, mathlab or any other topic you are interested in, just contact us and get computer programming help not depending on the urgency or complexity of your task. We guarantee that you will be amazed with the results and will be able to master the topic without any difficulties.
In addition, we offer flexible prices and lots of free features! Who said that it should be costly to pay for programming homework? Forget about anxiety and missing the deadlines: with 5homework you will obtain quality assistance and will be able to save time, money and nerves!
Do My Java Homework
It is hard to overestimate the importance of Java in the modern world, as it is one of the most popular and widespread programming languages across the world. That is why more and more students decide to take up Java classes.
However, this language is quite complex and requires lots of skills, so you may need java programming help at different stages of the studying process. Even if you are half through with an assignment or an application, you may need professional assistance, as one detail can fail the whole task and it is simply impossible to find it without relevant experience.
Java homework help is a great way to improve your knowledge, understand certain topics and dive into the world of Java without any difficulties. Our professional writers will not only help you with the assignment but also provide with tips.
Java assignment help has never been so simple and professional: you only need to upload your task and let professionals complete it for you! You will no longer need to stress out because of a huge amount of concepts and functions this language has, as there will always be a qualified techie ready to help!
Leave your 'do my java homework' request on our website and we will get back to it in a matter of minutes.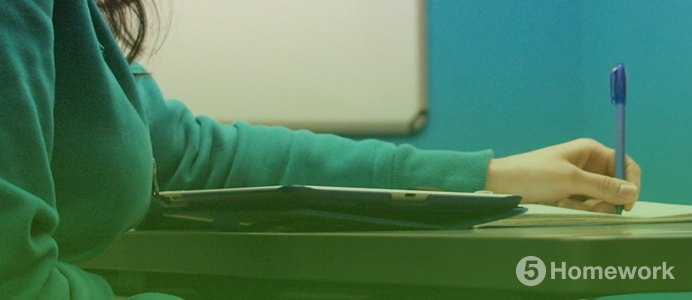 C++ homework help
It is impossible to find a programming student, who has never heard of C++, a general-purpose language, which is widely used in creating software of all kinds. It is a language, which is known for its rich library, lots of patterns and tools that is why many students find it quite difficult to master C++ without additional assistance.
Some of them simply neglect topics they can't master but it usually leads to unpleasant consequences and it is difficult to keep up with the curriculum in the future. That is why many students are looking for those, who will 'do my c++ homework' and help them master the topic.
5Homework is a professional service, which provides c++ homework help to students of all the academic levels, so you can be sure that your task will always obtain the highest grades. Moreover, we are always ready to explain all the aspects of your c++ homework and provide with necessary advices and recommendations for future.
Python programming help
Python is a high-level programming language, which differs from Java and C++ by emphasizing readability and design. Python code is quite universal, so developers use it on multiple platforms and devices.
That is one of the main reasons, why it is so popular among students, who choose computer science, as their major. However, this also means that they might need python homework help to solve all of the assignments on time.
5Homework provides round the clock python help online, so you can reach us with any task you have, not depending on its size or complexity. We guarantee that your python programming assignment will be delivered on time and backed with useful tips and explanations to improve your grades and skills.