If there is one thing no one tells you about writing a dissertation, it's that this experience will be vastly different from anything you've done before. There is so much of your academic success at stake when it comes to creating a dissertation. This work is viewed as the ultimate test of your research and writing ability, and it can be the thing that makes or breaks your journey to a degree.
With all this stress of writing a dissertation, it's not surprising that more and more students are looking for ways to make that job easier, and one of the most popular ones is an online writing service. If you're not familiar with dissertation writing services, then it's about time you get acquainted with ours - it can be the stress-free solution you've been looking for.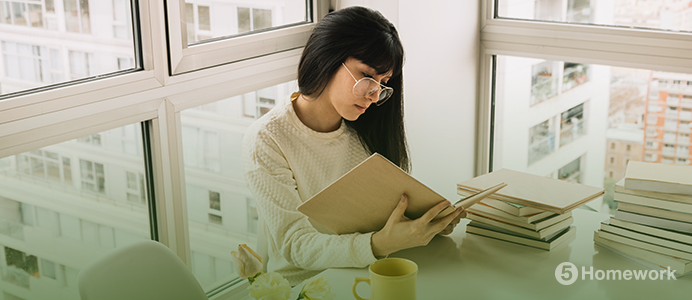 Reliable Custom Dissertation Writing Service
One of the biggest reasons why you should work with our dissertation service is that we're incredibly flexible and always do our best to keep every customer happy. Whether you need an entire work or some separate parts, we are here to help you. Simply let us know what kind of dissertation writing you need and we'll be happy to accommodate. Whether you have a detailed picture of what your dissertation should look like in your mind, or you only know the title of your future work, rest assured your paper will hit all the marks. Make sure you check our list of dissertation topics if you are in search of one.
With our dissertation help service you can personalize your work to the tiniest detail. We always make sure to follow the definition of a custom dissertation: each of our work is written from scratch according to your preferences, which means we can follow your desired structure and other parameters to deliver the exact work you've imagined. The structure of a dissertation can vary from institution to institution, but the most typical dissertation structure includes the following chapters.
HIGH QUALITY PAPER WITH 5% DISCOUNT
Order Now
Dissertation Chapter 1 – Introduction
The introduction is viewed by many as the most vital part of a dissertation. It exposes the reader to the topic of your dissertation, your objectives, methods, and what exactly your whole work is going to be about. Let the readers know why you chose this particular topic. The dissertation introduction has its own structure: it should contain an introductory paragraph, a paragraph explaining the background of the problem, the purpose and significance of the study, hypothesis, theoretical framework, and definition of terms. Use plenty of transitional words and phrases and finish up with a summary.
Dissertation Chapter 2 – Literature Review
In the first chapter of your dissertation you are expected to describe the gap in the knowledge on the topic and why you chose to research this particular area. In the next chapter you need to prove that there hasn't been enough relevant research on the topic. You should use empirical literature that is no more than 5 years old to prove your position. Some institutions require up to 30 pages of literature review, but that is clearly excessive. Complete this chapter by stating that the area requires more research and that's exactly what you're planning to do with your dissertation.
Dissertation Chapter 3 – Methodology
The purpose of the third chapter of your dissertation, the methodology, is to give the readers the tools and knowledge to recreate your research independently. Like any part of the dissertation, the methodology has its own structure that needs to be followed. Start with an introduction, which should be rather brief and describe the preparation for explaining the methods used in the research. Next move on to the appropriateness, where you should list all the available research methods in your area and specify why they were or weren't used for your work. The final part of the methodology chapter is the research design, where you are expected to prove why the methods chosen by you for your research are the most effective way to achieve the desired results.
Dissertation Chapter 4 – Results & Analysis
The fourth chapter of your dissertation is the most important one. In a way, it's rather independent - people should be able to read this chapter alone and already have a picture of the work you've done in your head. At the same time, the results and analysis chapter of the dissertation is closely connected to the rest of your dissertation, particularly the introduction. Think of the fourth chapter as a way to answer the questions stated in the first chapter. Of course, it should also be linked to the methodology and include a transition to the next chapter.
Dissertation Chapter 5 – Discussion & Conclusion
The final chapter of your dissertation should contain the conclusion and the discussion parts. In the conclusion you need to summarize your work, specifying what you have achieved and which methods you've used. The discussion part should include such aspects of your work as the interpretation of the results and why exactly your work has significance in your field of science. Every good dissertation should also end with suggestion for further research in the area.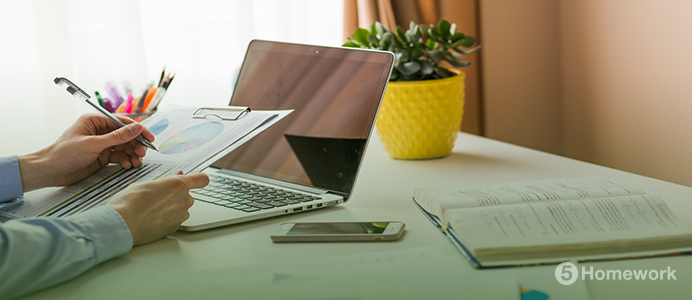 Why Do Students Use 5homework Dissertation Services?
Our company has worked in dissertation writing for nearly a decade, and we perfectly understand the struggle of trying to write a dissertation. Like millions of other students before you, you're under immense pressure to perform great and deliver quality work, but with all the other studies and commitments, finding the time to work on the dissertation can be challenging.
Luckily, you are not alone on your path to academic success. We at 5homework.com have every tool needed to deliver outstanding dissertation writing services to our customers, regardless of the complexity of their topics or their fast approaching deadlines.
Let your custom dissertation be written by native English speakers and professional writers who have years of experience under their belts. We will follow even the smallest details from your description and format your work the way you need it, whether it's OSCOLA, APA, or MLA. Your coveted MBA or PhD degree is just around the corner, and a dissertation from 5homework is the fastest way to get there. So what exactly makes us a great dissertation service?
100% custom, plagiarism-free writing;
Skilled authors with outstanding English and writing skills;
Complete anonymity and secure payments;
Effortless order placing system;
24/7 customer support for all your queries;
Freebies, bonuses, and discounts;
Free revisions and money back guarantee.
Don´T Waste Your Time! Entrust Your Dissertation to Us!
If you've found yourself on this page, it can only mean one thing: you need professional dissertation writing help as soon as possible. Don't try your luck looking for other ways to get your work - order your dissertation from us and enjoy the academic success you deserve.
We know exactly what you need when you order a dissertation from our writing service and we're ready to give it to you. Expert writers, plagiarism-free works, affordable prices, respect for deadlines, flexibility with order specifics, accessible customer support, 100% anonymity, and regular promotions and discounts - we have everything it takes to deliver quality dissertations to our customers.