Explaining How to Creative Writing Prompts to Spark Your Muse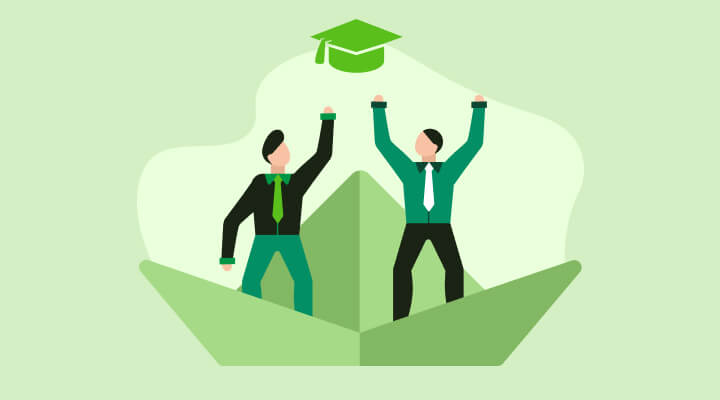 Some students know about the creative writing prompts from a school or university program. This ten-twenty minutes writing exercise is a part of regular classes. However, its benefits spread further of a school task. Learn more about the advantages of the creative writing prompts for a continuous writing experience. Also, you can pick up the topic ideas to sparkle your inspiration flow.
Creative Writing Prompt: Definition, Purpose, Value
Creative writing is a self-expressive piece of art without an academic or technical emphasis. A prompt is similar to a topic. Unlike a college or university essay, a promo may include only one paragraph. Its primary purpose is to attract readers, expressing meaningful, picturesque, and impressive thoughts.
The benefits of writing prompts are priceless. Despite their sized content they:
Make you start writing. Many authors need a lot of time to put their thoughts in order and think out what to write. Prompt makes you start writing immediately.
Train the thinking. Boost the mind muscles. The prompts enhance the writing skills, making a writer produce more and longer texts.
Pushes your imagination. While thinking of the theme of a prompt, you train your imagination and sharpen your writing talent.
These techniques are frequent at school programs. Some professors devote ten minutes of each class for brief creative prompts. Also, this method is efficient even for professional writers: those who still have not finished the chapter of the novel or scratched their head trying to find the right words. For all these cases, creative writing prompts are an excellent task to improve and amend the writing abilities.
Boost Your Inspiration With Creative Prompts
When dealing with writing a creative prompt, follow the easy scheme:
understand the meaning of the theme;
manage the key points that highlight in your mind;
write the meaningful text according to the topic.
If you experience a lack of inspiration, there are many working and helpful methods to improve this situation:
Retell a well-known tale. This unpretentious practice supposes considering any fairy tale, story, or myth that are familiar to you. Play with it, observing it from different angles, using unique characteristics, or perhaps changing the plot entirely. Many filmed humorous skits appeared this way.
Maintain the style. When you need to enhance your abilities with working in some specific genre, e.g., sonnet, focus on it during your training. Working closely with the rhythm, appropriate language, and other conventions will sharpen your skills.
Rehash a dialogue. Represent a conversation between people making it flow naturally.
Illuminate the scenes from the past. Describe remembrances in detail, descriptively providing them. Renew in your memory the palette of scents, tastes, smells, sensations.
Use comparative techniques. Imagine that the camera of your mobile looks like an eye. A typing machine is a space vehicle. There are no limits to inventiveness.
These methods are exceptionally productive and train your mind excellently. All you need is only your desire to start writing.
More Ideas to Stimulate Writing
When you get enough practice with elementary texts, move on to the next stage of training.
Mix the genres. Either you decide to change a story from one format to another or combine several ones in one prompt, this practice is beneficial by its switching. 
Focus on characters. Describe the most challenging event from your life or anyone else. Concentrate on the thoughts that helped to generate the life-meaning decision. Sharpening the character-descriptive skills always engages the readers and attracts interest.
Observe different heritages. What you assume as axioms, others accept as the weirdest thing in the world. Write about it. Start from different families and their relationship views if examining various cultures and their traditions is tedious and overwhelming.
Gripping story. A twisted plot requires a lot of practice. Create a breathtaking sequence of events at the beginning of each paragraph. That can be a fiction narrative. Explore how the plot revolves according to the added details and characters.
Except for the practice, never stop reading literature of various genres. Explore it with the eyes of an expert, analyze the stylistic, used methods, and structure. Settle in your mind a clear intention when you start writing. The thoughts without a final point are difficult to tell and finish. Think big. When you see an overall picture of the event or description, it feels like the story flows by itself while you spice it up with details. 
Topics
The beauty of creative writing prompts its easiness and a bunch of ideas. You can write about anything that comes to your mind. If nothing has come to mind yet, use the following list:
the best remembrances of your childhood vacation;
complete the last movie scene you have recently watched;
the conflict between friends;
the best teacher in the universe;
the most surprising view you have ever seen;
the sensations when you hold the hand of your beloved;
people who make you laugh;
cast away;
your experience at the first vacancy;
who you were in teenager age;
what made you become a writer?
How do you see yourself in ten years?
Dreams about ideal vacation;
loneliness VS party lifestyle;
your most desired wish;
the most frightening case in your life;
occurrence with a strange interlocutor;
turn your favorite song into a narrative;
the life of celebrity;
where would you travel if you had a time machine?
Exploring the space: describe what you see;
the oddest job you would like to do;
life in jungles: how do you see it?
Create a fantastic creature;
a person you are keen to meet;
the most awkward date.
As you can see, being creative is not difficult. Choose an idea that calls the most vivid pictures in your mind or calls emotions, and start your writing practice.
Example
Here is an example of a creative writing prompt on the topic «Remembrances of Disneyland.»
There are some places that we all dream to attend. After extensive googling and forums exploring, it seems like we have known everything about that gorgeous place. But it only seems like that. Once we are there, we realize that the received information was a drop in the sea. So majestic they are that it is hard to find the words. That happened to me when I got to my dream place Disneyland in California. 
As soon as I walked into the territory, I understood that I am in the happiest places on the planet. Thousands of visitors expressed the same feeling. From young to old, everyone was excited. Some parents looked even more ecstatic than their kids. The cheerfulness sensation spread all over like infection without omitting anyone.
I was trying to guess what makes Disney so popular for many years. It is this line that combines a fairy tale and reality. Would you believe that you can fall into a hole and meet Alisa with the while rabbit? And the Cheshire Cat? I would not. But when I saw a Mad Tea party, I felt an insatiable desire to participate.  
As in all fairy tales, demons live in Disneyland too. The poisoned apples, frightening laughs of the queen who looks like a witch. 
After my visit, I have been craving to appear there again. Due to addiction to happiness or mesmerizing by the beauty of decorations and life heroes, Disneyland remains my present dream. 
Conclusion
Creative writing prompts are an efficient exercise for training your mind and enhancing the writing skills. The absence of the strict structure and a wide range of lowkey themes brace up to create. Practicing it at least less than half an hour per day will bring excellent results. You will feel it in a short time. Luckily, there are many ways to practice. So choose the one that fits your needs and desires at the moment. 
For college and university students, creative writing prompts are an excellent start before writing expanded paperwork. As we all know, any studying program supposes many of them during the course. The ability to expose the thoughts briefly, artistically, precisely, logically is priceless. This type of task will be effective even for people not involved much in the writing activity.
Possibly none of the paperwork can boost the imagination as much as creative prompts. Here you can write about dragons, time machines, fantasy worlds. You can change the plot or genre according to your wish. There are no limits to imaginativeness. And the higher it flies — the better your text is. Experiments are welcome and appreciated. Start writing it right now, make it your daily habit, and estimate the result.
By the way, if you want to learn more about writing conventions, check out our article on this topic.
Help From Professional Writers
It happens when nothing at all comes to mind, but the deadline is knocking on the door. There is a way to save the situation and hire a professional writer.
Our organization offers professional custom writing services. Either you are struggling with your essay, preparing for the test, or graduation work, we are glad to help. Hiring a professional writer, you can enjoy many advantages. Among them are:
unique texts;
perfect stylistics;
complete disclosing of the topic;
matching the formatting standards;
errors-free content;
timely providing of the ready project;
affordable prices.
Your text will sound exclusive because we never resell texts and work for each customer individually. Numerous of our customers enjoy our services for a long time. They have already estimated the quality of our works. Experienced writers with rich working experience will take care of your task and do it according to all requirements.
You are welcome to apply if you need the correction in your paper such as punctuation or grammatical ones or writing an assignment from scratch. A helpful customer support center will gladly respond to all your questions regarding your task. Order our services for the first time, and you will never regret it. We have been waiting for you.