How To Improve Act Math Score With Our Working Guide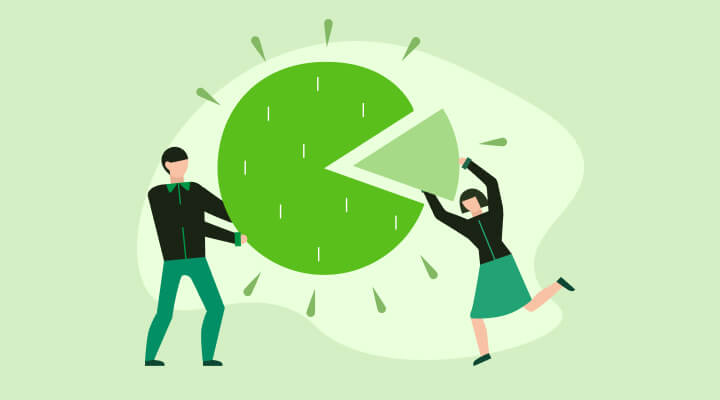 Are you good at math? Do you like this subject? There are so many students who enjoy calculations. But what should you do if you aren't one of these great and smart people? How should you pass your ACT math test?
There are so many ways that can help you improve your knowledge and become better at math. But usually, it takes months of careful preparation. If you don't have so much time to work on your math skills, you should look for another option.
In this article, we will tell you how to get prepared for the test and successfully cope with it. Let's see what useful tips for students are. You can use them to fight your anxiety before the exam and manage your tasks better. Let's start!
Important Things to Remember Before You Take the Act Math Test
When you start working on the tasks, you may see how difficult they are. The ACT score is important. It shows how proficient you are at the school or college program. But you should also remember that there are so many students who are in the same position as you are. They are afraid to look at the tasks and work on the math problems.
But you can do it. Every student is ready to take the test. The program is focused on an average student. For this reason, you don't need to get worried about the results. If you put some effort into the preparation process, you will manage it at a high level.
Another important thing to know about the test is the questions. They may seem weird at first. This is why you don't need to focus on the theory. You need to develop critical thinking and be ready to look at some math problems from a different angle. The challenge is the formulation of the task. It will somewhat differ from a regular one that you saw during the school classes. And you should be ready for it.
What could be useful tips for students? Here are some easy tips that you should know and follow before writing a test:
Practice more. Even if you think that you are good at math, you should have more practice tasks.
Learn what types of questions you will deal with in the test. It will help you orient in the test and not lose focus.
Accumulate all your concepts. They will help you cope with any type of math task.
These are some basic things that everyone shouldn't forget. And now, let's move to more specific ones.
1. Don't Tear Yourself With Difficult Questions
When you open the document and get acquainted with the questions, you can estimate the actual complexity of the tasks. Looking through the points, you will notice that some of them are less challenging. And here we come with the first tip.
You don't need to focus your attention on difficult points. If you aren't sure about your knowledge and need to pass the test at a good level, you should start with simple tasks. When you are done with simpler questions, you can try working on the complicated ones.
But here we have a great and quite helpful rule. If you need to score 26 points, you don't need to do all the tasks perfectly. Your major goal is to answer 40 questions correctly. Do you know what it means? You can easily skip up to 20 questions from the list.
Why is it beneficial? You can save a lot of time. When you know the answers to the easier options, you are calm. You know what to do, and you don't feel stressed. Let's take another approach. If you start with the most complicated tasks, you can manage some of them within the given timeframe. But what about the other 40 questions? Will you miss them to cope with the difficult part of the test? It would be a wrong approach.
2. What Are Your Math Gaps?
When you start working on the tasks, you may find it difficult to manage some exercises. What are they? Do you notice any consistency? When you understand that a math problem is challenging for you, you should note it down. Make sure to manage several tasks and see what is the most complicated for you. This way, you will be able to identify your weak spots.
It is a very beneficial task. When you know your weaknesses, you can cope with them. The best method is to strengthen your theoretical knowledge. Do you know everything about the task? Are you sure about the exact rule to resolve this problem? You need to find as much material as possible to find answers to your questions. When you have profound knowledge, you will surely manage the assignments.
How can you do it more organized? When you work on the tasks, you should group them. When you structure the workload, it is easier to study the material. Allocate each difficulty to a separate group. It will help you maximize the efforts and move faster towards a complete understanding of the tasks.
3. What Are the Most Important Skills?
You know that practice makes perfect. It is a famous saying that helps students ameliorate their practical skills. But do you need to take it for granted? If you spend your time working on every skill, you will get tired very quickly. It is not a beneficial way to get prepared for the test. What you need to do is to work on the most substantial aspects. There are always basic skills in every subject. And when you get prepared for the math test, you should learn the list of skills that are sure to be learned.
First of all, work in numbers, functions, and operations. They are the most frequent tasks. These are from Algebra. But you will also have to deal with geometry. Here you should point your attention to triangles and polygons. Lines and circles are also important.
Therefore, when getting ready for the examination, make sure to cover these topics. When you know the staples, you are ready to work on the details.
4. Use Relevant Sources
Do you know what sources to use when preparing for the writing? There are lots of ways to get ready for the task. You can find different sources to practice your skills. And there are also theoretical aspects to be learned for the students. The most crucial thing to remember here is the credibility of the sources.
You can work with the tutor and ask what sources are better to use. If you don't practice tasks with a professional, you can ask for clarification from your professor. There may be different discussions in the class. So, make sure to follow them and learn necessary things from these conversations.
There's one thing you can't forget about. The Internet offers a wide range of sources to get ready for the ACT. But not all of these materials are relevant to your subject. Therefore, don't trust everything you see on the web. Check if the source can be used to prepare for the examination.
5. Work on Your Mistakes
When working on the test, you will deal with tons of tasks. You can't do the tasks like a pro. And there will surely be some mistakes. But you can't close your eyes and ignore these mistakes. Your task is to analyze them and fill in the gaps.
When you overlook the mistakes, you cut your potential grades. It is impossible to remember all the answers to the tasks. But if you understand the algorithm, you can resolve the math problem easily.
Final Thoughts
ACT math score is necessary for every student who takes part in the examination. You want to get 26 points easily. And it is possible if you choose the right strategy. In our guide, we have listed working tips to manage the preparation process and feel confident during the test procedure.
Do you feel insecure about your knowledge? Then you should practice more and learn the basics. We offer useful tips to help you overcome this problem and get better points for your test. You shouldn't panic. By following our pieces of advice, you will stay calm at the very beginning and enjoy the results later.
Would You Like to Ask for Help?
Studying in a college is a tiring activity. You have lots of tasks with tight deadlines. Are you sure you can manage them all on your own? Not every student is ready to spend his youth in a cabinet trying to deal with math tasks. Would you like to ask for help?
Our online service is here to offer you immaculate assistance. Our team of proficient and experienced writers is waiting for your order. We will cope with your task, leaving you more free time on your things.