Is College Worth the Cost? How to Make a Right Decision?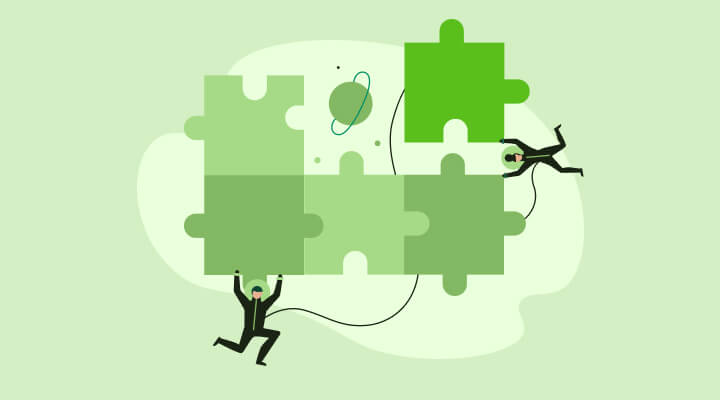 Over the last 10 years, the cost of college has increased substantially. The prices for tuition and fees in a private school seem unreal for most people. State schools are much cheaper, but still, not everybody can afford them. The question is: is a college education worth so much money? If you want to get an answer to it, keep on reading. Our article will have a more detailed look at higher education and tell about its most popular alternatives.
Most students and their parents are wondering if college is worth the money. Generally, higher education is a good investment. But families should take it seriously and look at the other education opportunities and potential expenses before sending their child to college. And then it comes to such things as student loans. According to the statistics, 7 of 10 college students borrow money. And by the time they graduate, their loan debt is over $35,000. And sometimes students can't pay it off and are desperate about it.
The Reasons to Go to College
For most graduates, college pays off its cost. It enables getting valuable experience and making strong relationships. Here are the most significant benefits of a college education.
College Graduates Earn More Money
The cost of a college education is constantly rising, but the degree is worth its cost for most graduates. People who have a bachelor's degree get substantially more than people without one. Moreover, the average unemployment rate of people with college degrees is much lower. Throughout their career, they can earn thousands more than people who haven't attended college. And the statistic supports it, revealing that a medium-income of a person with a bachelor's degree is almost $60,000/year. And a high-school graduate earns $35,000/year.
Most Job Opportunities Require a College Degree
The number of jobs requiring a college diploma is constantly growing. Without a college education in your resume, finding a well-paid job will be more challenging, and the competition for such positions can be too hard. According to the statistics, in 6 years, over 70% of jobs in the job market will necessitate a bachelor's degree.
Health Insurance
High-quality health insurance is a necessity nowadays. If you don't understand the connection between higher education and health insurance, let's clarify it. College graduates more often get jobs that provide coverage of the healthcare costs by employers. The healthcare costs are constantly rising, and such an opportunity is excellent for ensuring a good life quality.
All these reasons seem pretty convincing, but let's have a look at the opposite side of this question.
Arguments Against Higher Education
A four-year degree is a valuable experience, but to be honest, not everybody needs it. Take into account the following disadvantages before you make a decision.
Student Loan Debt
The expenses of higher education are constantly increasing, and you might not be able to cover all the expenses with your savings. The most popular opportunity is a student loan you will have to repay after graduation. As the statistics show, the average debt of graduates is nearly $ 30,000. On average, you can be in debt for up to 30 years. This plan also means that the monthly payments are minimum, and you can spend more money on buying your own real estate, savings, etc. But only if you find a good job as soon as possible. And this becomes the next issue.
No Job Guarantees
Higher education is usually displayed as a way to a prosperous life. However, the situation in a real job market can be different. The COVID-19 pandemic caused a rapid rise in the unemployment rate and now, finding a good job is even more challenging than before. On average, graduates with higher education start earning nearly $50,000 right after college. But this is an average number, and there are jobs where students earn less. And if your loan debt exceeds your income, it can be difficult.
You Can Study for More Than Four Years
As a rule, students get a bachelor's degree after a four-year study. However, in 58% of cases of students, it takes six years to graduate. For every year, you will need extra expenses, so your loan debt can be even bigger and take more time to pay off.
Most Popular Alternatives
A bachelor's degree is not a one-size-fits-all choice for students.
Students often underestimate the time they need to pay off college debt. Moreover, not all students find a job that is more or less related to the field they have a degree in. Their career fields may not require a bachelor's degree at all, or the advantages of higher education may not outweigh the cost. That's why it's necessary to look at the alternative options for a four-year college education. Sometimes not following the system brings more advantages.
1. Community college
The first opportunity is community college and short-term training. These can be helpful for graduates to learn new skills in spheres like healthcare, gastronomy, etc. You may consider such programs as they don't require much time and cost much cheaper. A two-year degree is also an excellent investment as you receive excellent job security and a good salary. For instance, programmers and therapists have decent salaries. And even if you have to loan money from a bank, it won't take that much time to pay it off.
2. Trade school
There are various trainings for skilled students in trade and vocational schools. The average time to complete the program is from 6 months to two years. The cost of such education is substantially lower than a bachelor's degree. What is more, trade and technical specialists are in higher demand in the job market. And it is more than possible to earn a middle-class income.
3. Bootcamp
The sphere of software development has been developing rapidly in the past years. And there is an increasing demand for IT specialists in the job market. That's why attending a programming Bootcamp can be an excellent solution for you. After only 4-5 months, you will be able to start working as a specialist in software development, cybersecurity, or the data science sphere. The cost of attending a Bootcamp is relatively low if compared with the salary of beginner programmers.
4. Entrepreneurship
If you have a business idea, you can start implementing it into life. Being an entrepreneur is easier and at the same time harder, as you are in charge of everything. You set your own goals and schedules and develop business strategies. And the average income of entrepreneurs is quite high, nearly $45,000. However, you should consider all the risks related to starting your own business. It may take some time before your company becomes profitable. Another advantage is the ability to get valuable help and support from various state organizations like small business administration, etc. But it rather depends on the local government and their policies towards small business.
The value of your degree depends on numerous factors, and you can't control all of them. The cost of education is constantly growing, and the economic situation is getting more unstable. It makes taking a load in a bank to go to college even riskier. Getting a job or higher education without a bachelor's degree is more than real; you just need to find opportunities that match your goals and requirements.
What Can I Do?
If you decide on getting a bachelor's degree, you need to take it seriously. It is essential to ensure that your investments will return. You can pick a well-paid job, such as a lawyer, doctor, etc., and the possibility of getting more than average income increases substantially. If you still hesitate whether higher education is worth it, try a cheaper alternative like community college first, and you will see. Some companies start offering free education or tuition compensation for their employees. These programs may not give you an opportunity to study in the most prestigious institute, but you still have a chance to earn a degree for free. Honestly, the place where you earned a degree doesn't really matter in most cases.
Get Professional Assignment Help
If you decide to go to college, take into account one more aspect. Getting a bachelor's degree is pretty tough for many freshmen and even senior students. There are times when they are overwhelmed with various written assignments and other time-consuming tasks. Students, who have a part-time job to pay off their debt faster, find it even more difficult to survive a semester. But there is another way to cope with numerous assignments – getting help with academic writing help on our website. You place an order and relax while an expert writer is taking good care of your written assignment. We guarantee unique and custom-made content for a reasonable price.