The Complete Guide to Dissertation References: Tips and Best Practices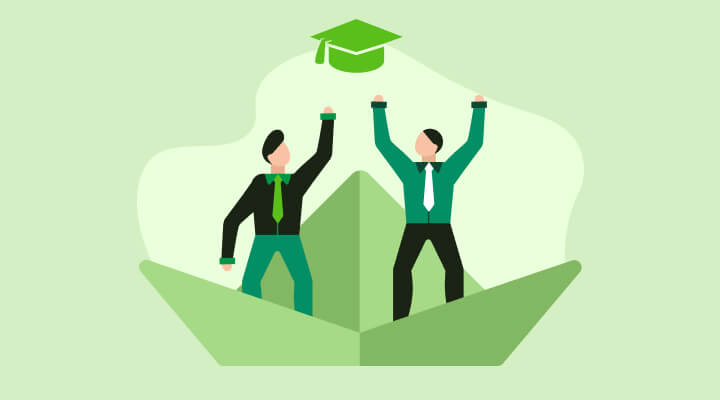 Do you consider referencing an important step in academic writing? You can't deny that providing references to your work is crucial. It is necessary to leave the references because otherwise, the text won't be assessed correctly.  If you want your text writing to be relevant and organized, you should reference the resources.
But how can you do it and what are the correct ways to reference the sources in your text? In our guide we will discuss these questions and teach you the basics of source referencing. Where to start?  Let's first define the notion of reference.
What Is Academic Referencing?
In short, we define academic referencing as a set of ways to point out the sources to the readers. When you write a paper, you do it on purpose. The writing is usually targeted at a particular audience. If you want your readers to grasp the main idea of your text and make them trust your words, you should provide the references.
You can't write academic work without help from other resources. You are sure to use information from other works, writings, and sources in general. You borrow information to show the reader the examples, prove your ideas and state the correctness of the sayings.
In general, there are so many referencing citation styles. And in your studying or working practice, you can meet with many of them. And it is impossible to learn by heart the norms of all referencing styles. And it is a useless task. You don't need to learn the information. If you are a beginner and need this information for your academic tasks, you should know the basics. Let's see what the most substantial aspects to look at are.
You should know the name of the author and the title of the work. It is clear. You can't point out the work if you know nothing about its author and title. Therefore, make sure to always mention these crucial details in your writings.
What is the type of publication? You can borrow data from different places. It can be a book, an article from a journal, or even a webpage. And this is also something that you should note.
Date of publication another aspect to mention. You may consider it to be not that important. But it is an essential fact. You can't miss the year of publication. Imagine that you refer your readers to a particular book that has been published several times with considerable change in its contents. How should the reader know what year to choose if you ignore this information? For this reason, a year of publication is a must if your references.
It is also necessary to note who is the publisher of the source.
In some cases, you will need to mention some extra facts about the origin. How many pages does it have? What page contains the necessary data? What is the volume of the periodicals?
These are the essential things to be mentioned in the references. You can't miss them or mess up with them. Now let's move to more specific information.
Referencing Practice: Where and When Should You Resort to Referencing?
Students are often rebellious when it comes to referencing. They don't simply understand the importance of references. Why do universities ask for references? The first reason is to prevent plagiarism. We have already mentioned that you can't write a paper without looking into the works of other writers. Therefore, you copy their content.
If you don't cite the sources and avoid referencing, your work will contain plagiarized content. To prevent such a tendency and protect your original paper, you should refer the readers to the appropriate origins. You may say that you never plagiarize the information. But there's not only deliberate plagiarism. You can do it without purpose because there are more than 5 types of plagiarism.
What are some other reasons why references in dissertation are helpful? First of all, you provide readers with information. Some of them will simply read the text and move on. But some of your readers may get interested in the information. Therefore, they will need to interact with the source of the data on their own. You should satisfy the needs of your readers by referencing the sources.
Another reason is the credibility of your papers. How should readers know that you used data from a trustworthy source? By providing clear and comprehensive references, you ensure readers that they interact with credible content.
Furthermore, correct sources citing helps you gain better grades. A great number of references means that you have worked on the content and researched the topic. The more references you have, the better your topic for dissertation should have been investigated.
How Do You Reference Your Sources
What about referencing styles? To be true, you don't need to learn all of them. First of all, you should ask your professor which referencing styles your institution is in favour of. And when you know this information, you can learn more about the reference style. Usually, students use MLA, APA, or Chicago referencing style.
In most cases, students use a parenthetical referencing style. Here you will deal with the specific style that renders the surname of the author and the date—the first thing to put in the surname and the year of publication. Then you should add the page where the information is to be found.
The system can differ from one institution to another. Let's remind you one more time that you don't need to learn the referencing styles by heart. Let's see what tips may help you manage with the references better:
Be consistent with your sources. When writing a paper, you can follow the flow of thought and forget about essential things. If you get the information from the source, your task is to note this origin. If it goes unnoticed, you can miss it and leave this part of the text without clear citation style. Therefore, try to note every single piece that is taken from another source. This way, you won't struggle in the end trying to find the appropriate sources from your list.
Find working ways to note the sources. Many students do it on their own. You can use a spreadsheet and fill the gaps with the information while working on the text. You can also leave the origin in the text not to divert your attention from the writing. But these are traditional methods that are not very efficient. Another option is to resort to reference management tools. Where should you look for such tools? There are so many tools on the web. Your college may even have a subscription to some of the apps for reference management.
Follow the format of your reference style. When you know what your referencing style is, you need to find the relevant style norms. There are so many websites on the web offering clear style guidelines for students. If you aren't sure that they can help you, you should ask your professor for clarifications with different referencing styles. Remember that violating the style and its norms can be quite a rigid mistake. You shouldn't overlook the details.
There are so many details when working on the references. You should follow them and keep them in mind when writing the paper.
Let's Summarize
Referencing can be complicated at first sight. But when you get accustomed to its referencing style, you will find it quite easy. It is not a difficult part of the writing. Students often say that referencing is such a challenge. But that's not true. If you know the rule and follow the correct referencing style, you will manage this task easily.
Working on the paper is a complex task. And you shouldn't underestimate the importance of correct and relevant referencing. It influences the originality of your paper and plays a huge role in the credibility of the writing. Therefore, you should learn the basic principles to perform a well-structured paper.
What About Expert Help?
Do you need any additional help? Many students consider help from online services useless. But we want to break this stereotype. We offer students high-quality help with their tasks. We have been on the market for a long time to state that there are quality companies on the Internet. And we are one of them.
If you need dissertation help with referencing part of your paper, you should ask us to do it. We are ready to offer you professional help with any part of dissertation writing. If you need a whole paper, you should send us your request. We will process it and provide you with a nicely written paper on time. Don't make your fears stop you from getting better grades with our help.