Who Invented Homework and Why? Students Should Know Them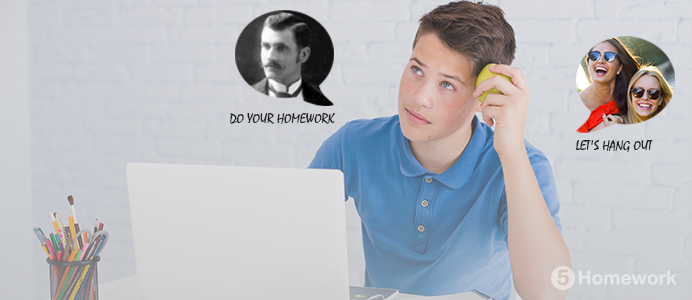 The debate about homework is probably as old as the idea of teaching and learning. Too little or too much? Do it or skip it? Probably every other student regularly hates that very 'person' who invented homework and stripped kids and teens of their free and happy evenings and weekends. Have you ever wondered or googled in moments of desperation searches of the type: who invented homework and why? If yes, then here are some surprising and scientifically correct truths about history of homework.
The History of Homework & Facts and Myths. Who? When? Why?
The Google has it and many believe it that some Roberto Nevilis concocted homework as a kind of punishment for his lazy students. It is said to have happened in Italy in 1905. This individual did not have any other intention than to spoil sweet Italian noons and evenings for his misbehaved class. But is this a true path of homework?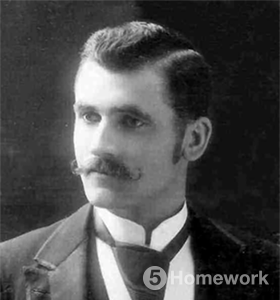 The answer is NO. Google knows little of this Roberto Nevilis except that he introduced it in schools. So high chances are that this person never existed at all (yes, hello, Facebook, my name is Google and I spread fake news too). Besides, it is hard to imagine that through the whole human history of excellent education and science no one managed to get their students do some stuff at home and so had homework invented before that notorious 1905.
Actually, history of homework existed in some form for as long as education itself. Singing, playing musical instruments, reciting antique poems and thinkers as well as verses from the Bible are processes that require extensive memorizing and practicing outside of classes.
So noble Romans, monks of the Middle Ages, philosophers of the Enlightenment and future industrial tycoons of the 19th century had their share of history of homework including reading, handwriting practice and plenty of memorizing. Memorizing was considered a key – the more you learn by heart, the better you know. Sometimes preparing for the important test you can feel just like a real mediaeval student – what a wonderful experience!
Taking this excessive memorizing into account, modern homework may seem not such an ultimate drudge after all.
Who Was Homework Invented By? All the Theories
So, first of all, it is impossible to pinpoint that bad guy who invented homework singlehandedly. One may point to Pliny the Younger who encouraged his students to practice public speaking at home to get more confident and fluent. But it was probably OK for all the other antique thinkers and teachers to advise young minds in their care to do some practice in skills they learned, especially to train their memory. How? You got it right – by memorizing.
But still, leaving Romans and Greeks aside, how did we arrive at this gruesome aspect of learning?
Well, some kind of regular homework is linked to first systems of schools. Only when schools became accessible to laypeople and not only to the rich, and when schooling became accessible and free for everyone – then probably homework issue emerged.
Check out the best homework prices Check out the best homework prices
Imagine you are back in the 19th century and you want to check how your students grasped the material. No online tests, no multiple choice quizzes, no salary for paper grading after school, only you, books and students? Make them cite the book by heart, of course! So the prevailing method in the history of homework was making students read and memorize, sometimes even without clear understanding of what they memorize. Finding the main idea? Critiquing the article? Summarizing and providing your own opinion? Forget it! Just learn it (or you'll get punished by a hard ruler along the way)!
When Was Homework Invented?
It is hard to say when homework appeared, but it is possible to mention when it was abolished in California, for example. It happened in 1901 (Nevilis has not invented it yet and it is already banned, such a pity 🙂 because students from working-class families were doing chores after school and so they would not complete any tasks at home anyway. Schooling was still a privilege, and work in the field was a more reliable way to put food on the table.
But times changed, and children and teens got their constitutional right to learn and build a good career despite the title or wealth of their parents. And this fact made homework invented anew from scratch – but not as a 'punishment' or dull drilling but as an important learning and developing tool benefiting the students, first of all. It is in the early 1900s that study into the mechanisms of learning began and previous good teaching experience gave rise to many innovative and student-friendly methods. So memorizing lost its grounds to more creative and varied tasks that matched age and intellectual abilities of students.
Why Was Homework Invented?
So what all this new research says about homework? It is that valuable? Only certain amounts of homework improve learning results and help students. Young children do not benefit from home tasks at all and so they'd better spend time with family or playing with friends. Older students benefit from home assignments only if time spent on doing them fits within 2 hours per day. After that the effect of home learning declines rapidly. Hope your teachers and profs know this valuable fact.
Besides, to do students some good, homework must be within their scope of abilities, not too complex for individual work and it should be assigned when students are skilled enough to work independently from teachers and their guidance.
Leaving the question who invented homework aside, why is homework assigned now? What scientists have to say to console those teens who have to miss a party or visiting a relative because they are stuck at home with loads of math problems or research papers?
Well, since it is known that the learning process is a tricky path that has several important key steps, using each of them really makes learning more efficient:
when learned in class, topics and ideas get forgotten fast, and home revision helps stir them in the mind anew.
repetition is mother of learning. When revised, concepts and ideas are assimilated and understood much better than if read only once. When remembering formulas and dates is stretched over a long period of time, like a week's history home task, it works significantly better imprinting the material in your mind. He who invented homework knew it instinctively, probably.
still not enough? Homework develops your creativity and imagination. Bingo!
Order homework from real professionals
Order homework from real professionals
What are the main goals of homework?
So if homework is really as useful as that, teachers feel obliged to give you this valuable drudge. Look at its usefulness from this point of view:
you can learn at your own pace and rhythm, not in a hurry of the busy class work
no one grades what you do and how you do it, make as many attempts and mistakes as you need to get the creative homework invented, written and polished
you plan the order of things and study breaks
you look up and research the data you need. This really facilitates finding topics for essays or presenting an interesting fact or two in the class.
So, all in all, how does it all work?
homework consolidates what you have learned
homework contributes to thorough revision
homework prepares you for independent work and thus paves way for your successful career
No matter who invented homework and why, its real value can be reduced to the following purposes:
plenty of practice in what you learned in the class. The more you practice, the better you are at something.
learning to work independently, use sources of information, search for them and evaluate them
building basic research skills in (that will help you anywhere anytime, trust us)
development of creativity, strong will and discipline (we hope homework really does it)
The Role of Homework at Our Days
If you are left non-persuaded by true value of homework, just remember that it makes an integral part of GPA, so it is impossible to get a good final grade without dealing with home assignments.
Besides, some homework in college or university allow you to build a portfolio to show to potential employers BEFORE you actually get any real job.
Some countries like Finland have ditched homework altogether, some are debating over it (the guy who invented homework would definitely get perplexed by this step).


In the US you have very few options – you fail it, you do it, sometimes wasting time on totally useless stuff, or you just outsource its written part to the reputable educational companies like us. Here at 5homework.com you will get assistance with any kind of task, from school essay to a dissertation, from PPT to Excel graphs and tables. Entrust 5homework with the troublesome part of work and meanwhile revise or re-read the material to grasp it better. It will actually improve your grades without googling the essay topic that will be forgotten right after writing.
Conclusion
Homework is a really useful thing if it complies with certain requirements (which it often does not). You may give away the bothersome part of it to a reliable service provider and deal with the simpler chunks of it independently. We are a leader among the websites that provide homework help for high school, college and university students! So take over the preparation for class discussions and tests and let us take care of the written assignments. Good luck!