Writing About COVID-19 in Your College Essay: Tips and Examples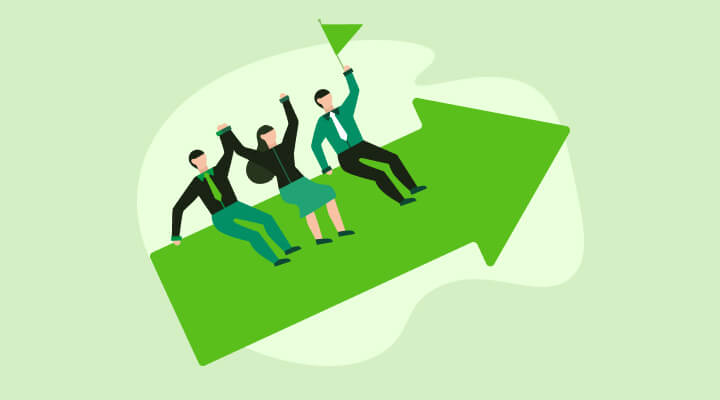 The Coronavirus pandemic changed student life in the universities. The education became online, all the extra projects were canceled, and everybody had to study from home. Having taken this into account, the Common App created a part where the learners can write concerning their experience related to the pandemic. So now, most learners wonder how to cover such a controversial and revolutionary topic effectively. We hope our article will be helpful. Here we provide useful tips and examples of telling about the COVID-19.
Is It Appropriate to Write About COVID-19?
This is the first question that pops up in someone's mind. To tell the truth, we can't provide a universal answer whether to involve this information or not. We think it depends on your experience and attitude. Below are four main kinds of experiences people have related to these events. Choose the most similar to yours.
It was fine. Online education was different from real one, but I got used to it. I spend a little less time studying and more time with my family. But things haven't altered a lot for me.
Terrible. The pandemic destroyed my world, causing serious difficulties in my life and the life of my family. It meant huge stress, and my family is still living in it.
Awesome. It can be odd because people talk about the negative impact. But I enjoyed a great time, learned a lot of new things, decided on my future, etc.
Changeable. A combination of 2 and 3.
Try to think of the kind most suitable for your experience. If it resembles 1, you should mention it. If it's like 2, 3, or 4, it's safer to avoid. The next question will be where I can tell about my experience with the pandemic.
Where to Write About the COVID-19?
There is plenty of choices where to include your experience:
The special section in Common App college essay.
The additional info section.
The main personal statement
Check out whether the institution belongs to the common app and visit their website to be familiar with the requirements.
Below, we provide tips on writing each of these sections. But before we move on to them, let's look at the following writing tips.
5 Tips on Writing About Your COVID-19 Experience
Before you move on to writing itself, brainstorm points that reveal various beliefs, talents, personality traits, etc., appreciated in college. You should present yourself in the proper light and utilize this paragraph as a chance to highlight the central personality traits and strengths. For instance, you understood you lack support and communication with your classmates, teachers. Play it as being a great team player who has great communication skills.
Ask yourself concerning the main takeaway from the Coronavirus pandemic. Consider the way you manage to meet your needs throughout the pandemic. For example, you needed to organize your time and developed a habit of writing daily plans. This was extraordinary for you, but you managed to do it, and writing plans has become a crucial part of your time-management. You can mention such things, too.
Coronavirus is going to remain a popular subject for a long time. So, making your piece outstanding becomes a real challenge. Use your creativity and try to look at it from an extraordinary angle. Think about other learners and the things they are expected to introduce in their statements. Try to be original, tell about something uncommon.
Talk about achievements, accomplishments. Maybe, you started regular sports or created a blog or YouTube channel. Show your interest in improving yourself and developing your interests.
Provide more details and tell about feelings. They will breathe life into your story. You can tell you felt worried about friends who were hospitalized or your grandma who lives far. Or you were encouraged to become a member of a non-profit organization or support people in need.
How to Describe Coronavirus Experience in the Common App Section?
There is one recommendation to write concerning this subject.
Be honest
If your living transformed throughout the pandemic, follow this structure:
Problems I faced and their influence
How I overcame them
Things I learned
Here is a brief sample of such section:
Living out of town, I didn't have a stable Internet connection, and I couldn't improve my Internet speed. I shared a room with my sister, who needed to study, and it was difficult to concentrate.
So, we created a schedule when we could study in a room alone. While I was studying, she was helping our parents around the house. This also improved the Internet speed, and it was much simpler to concentrate on the classes.
I can say that it was a time we needed to find compromises and come up with creative solutions to the problems. The pandemic time made me more flexible, and now I can work productively in any situation.
Tips on writing:
Pick a few certain aspects and cover them.
Illustrate your issues with examples.
Describe how you improved yourself throughout the pandemic and how it can impact your future education.
How to Describe the Pandemic in the Additional Information Section?
If you have a bigger than 250-word story to tell, you are free to utilize this section. But before you begin writing, ask yourself one more time whether you can meet the special section's word count requirements. The thing is, you have more valuable things to involve in the additional info part. If you decide to use this section, follow the writing tips:
Make the content straightforward and informative.
You probably shouldn't dedicate the whole section to the influence of Coronavirus on your life. This issue is extremely popular, and you won't surpass other essays with it.
This part isn't the appropriate pick as it should contain information and not an essay.
How to Tell About the COVID-19 in a Personal Statement?
We suggest not to write about Coronavirus in all your personal statements unless you experienced extraordinary challenges during this period. A part of your personal statement will be enough. By part, we mean a paragraph. If you don't want to be restricted by COVID-19 experience, take into account this piece of advice. In case you are still willing to mention this part, talk about the values, personality changes you've experienced.
Things to Exclude
Pandemic is quite a controversial and sensitive topic. Be careful while discussing the political and social aspects. It can create a negative image of you and your essay. If your living hasn't altered, no use in talking about this topic. Avoid Coronavirus topics if you won't present anything valuable or significant. Remember that you have restricted time to draw attention, so every word counts.
Be careful with complaints, tell more about overcoming difficulties. Ensure you represent yourself in an appropriate way. Don't talk about disappointment because of the canceled events. Instead, tell how this time made you adaptable and self-organized. Try to find positive aspects.
Wrapping Up
Discussing Coronavirus in your college essay is full of pitfalls. You need to think about every word you include and ensure your story shows a neutral attitude to the events. Concentrate on yourself and tell about how these circumstances affected your personality development. Avoid insignificant details and being critical. If you feel this assignment is too difficult for you or simply lack time to create it, you can find professional help on our website.
How to Get Help in Writing a College Essay?
If you want to present a flawless college essay about COVID-19, you can order it on our website. We offer help in academic writing for students. Here students can find help in writing such assignments as essays, studies, presentations, etc. We hire creative and professional writers who tailor each paper according to the customer requirements. We guarantee original and top-quality papers our writers deliver within the scheduled deadline. Fill in the order form, and we will calculate the price immediately. If you have any additional questions, contact our support managers at any time.