An Essay Contest: Conditions And Writing Suggestions To Get A Reward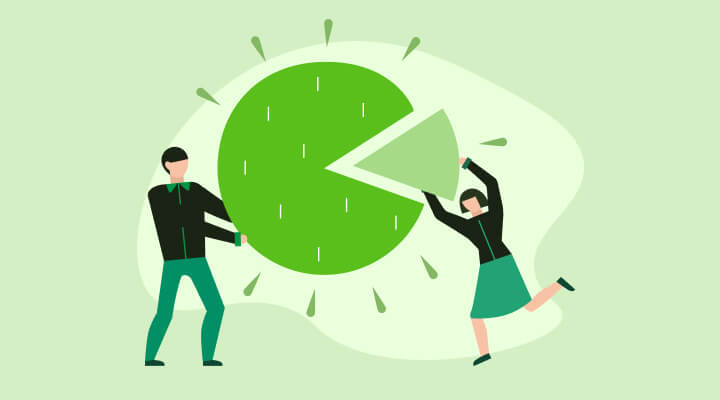 Participating in the writing competition is an exciting opportunity to measure your writing talent. If you are a guru in writing, the spectacular opportunities will not make you wait too long. This article observes the general conditions and offers hints to increase your chances for reward. Among the cash prizes, you will have the possibility to meet famous authors and perhaps to sign a contract with publishing. Do not miss your chance to become famous and enjoy life to the fullest, thanks to your writing skills.
Essay Contest: Meaning and Appliance
Writing an essay is not always another tedious college or university task. You can make it a masterpiece. If you have storytelling skills and can represent your thoughts effectively, you can participate in an essay writing competition.
Some publications or even passionate about writing individuals are looking for talented writers and are ready to reward the winners with cash prizes. This selection may also work for schoolmates and students of study establishments to boost their academic writing skills.
The planned competitions from grants last up to a year and determine a winner each month. The writer's reward stands up from $100 to $1000 on average. Among those, a creator may even have an opportunity to sign a contract with publishing. Some publishings demand the entry fee. Be cautious because you can get into a scamming proposal. Also, avoid the offers to purchase a costly source where you have published. Check the proposition of the publisher in depth.
You can represent essays, poems, articles, and other writing texts according to the contest conditions.
That is an excellent opportunity to check your brilliance and to earn. Perhaps, writing can be a part of your career or primary activity in the future.
How to Boost the Chance of Winning
An essay contest is one of the most enthralling events in the life of each writer. Getting into an intellectual power play with other creators is always an incitement. Focus on the following recommendations to make the winning closer:
Develop an explosive idea. That is about seventy percent of your success. Dedicate most of the time to your breathtaking product.
Structure your text thoroughly. Logically chained plot and smooth thoughts flowing determine the quality of presentation.
Based on a questionnaire. Your essay will sound spacious when you answer the line of questions: «What if?», «How long?» «In what reason?» The readers should understand your text entirely.
Provide evidence, samples, and quotes to make your words sound convincing.
Write passionately to create an impression. Allow your readers to feel your thoughts and live a piece of life with you. Pay attention to minor details that complete the intro picture of the essay.
Maintain the word amount requirements. Sharing your thoughts on a particular subject, be laconic, precise, and concrete.
Decorate your text block. This requirement is usually not obligatory but will assist in impressing the evaluation commission and attract attention. Highlighting the paragraphs into separate blocks, adding enumeration lists, using italics or bold are welcome and appropriate.
Although there is no guaranteed way to get on the top, these reasonable methods can help a writer to make jack.
Writing Tips
Here is a detailed guide to writing a winning essay:
Read the competition rules carefully. The grants have different requirements. Careful examining the conditions will prevent time-wasting and essay cancellation.
Catch some inspiration for ideas. Abstract yourself, think out the topic well. The contest time frames are usually not too strict. So you will have enough time for contemplation.
Choose the topic that fits the interest of a grant giver. Emphasize the product and make it the center of attention, maintaining the primary concept. Remember that an essay for a vigneron differs from an essay for the cartoon producer.
Use an attention grabber tactic. Your first sentence must be sparkling and make the reader crab for continuation. Develop an intriguing and dynamic plot, paying attention to each particular sentence.
Start writing the first draft. Focus on the senses. You can correct the errors later. Just tell your story how it comes to mind. Follow your inspiration, leaving the evidence facts to complete afterward.
Manage the structure. Do the necessary corrections. Use the scheme of the inverted pyramid without sudden abruptions from one idea to the next one.
Spice up your text. Add witty words, picturesque expressions, appropriate humor to make it memorable.
Have a rest. Leave your essay at least for a week. Looking at it with a fresh mind will help to make the necessary corrections or new outstanding ideas.
Make the completive polishing. Check out how it generally sounds, how the thesis connects with all parts. Do the grammatical and punctuation corrections if necessary. Read your essay to your close friend or a family member to find out a second opinion.
Move from the draft to the final paper. That is your last chance to review your work entirely.
That is all the process. Then cross your fingers and expect the result!
Topics
There are plenty of topics that you can use for an essay. However, some competitions require following the provided list of topics. Here is a range of possible essay themes to prepare:
the terrifying story about copyright infringement;
the remembrances about the first day at college;
ideas about the grade system improvement at university;
the system of education in the next century;
the first probation experience;
job or baby-business after graduation;
combining learning and part-time work;
studies, love, and passion is a deadly fusion;
the first job after university;
five university rules to improve;
membership club at university;
foreign studying programs;
the most fruitful cooperation between professor and students;
remembrances about a campus tour;
volunteering programs at schools;
the best advice regarding motivation;
the meaning of friendship nowadays;
the most exciting book you have ever read;
new school environment and its influence on self-esteem;
broken heart: the ways of improving.
The range of topics as well as the types of writing is nonstop. Either you decide to write an essay, a novel, or poetry, it is challenging and exciting. Luckily, there are many contests all the time.
The Rules of the Contest
The registration process is usually simplistic and limited by submitting a standard form. Pay close attention to the conditions of the contest. These may differ at different publishings or university programs. Disregarding the rules will lead to the cancellation of your essay and no chance of winning subsequently.
The basic rules usually relate to:
volume: either a minimum of words or for the entire text;
plagiarism warning: your work must not interfere with the rights of any other author;
age limits: due to a wide range of competitions, some of them are for juniors only, others are for college or university students, or adults;
format your contacts accurately (otherwise, you may miss a callback);
deadline of participation: usually you can enter every month during a year;
active or passive voice, the person to write from (e.g., avoid «I» or except for the case when a topic is about your personal experience);
images requirements: usually these are not obligatory;
Notes about hand-written texts: if a student does not have a laptop and wants to send a hand-written text, it may come through without an opportunity for publishing on the website.
The contest administration announces on their site or the results in social networks, providing certificates to the most talented writers.
Summing Up
An essay can be a piece of art to admire. Participation in the essay competition provides an unforgettable opportunity to express your best writing feature, become famous, and even earn money. Publishers reward winners with different attractive opportunities or working with a specific author.
The most valuable features of a writer are the value of monologue, uniqueness, and open minding. Try writing in your unique style to impress the checking administration. Whichever topic you choose, be unique and creative.
Offer your writing skills to the legalized organizations only, checking their authority well in advance. Since this kind of competition is famous among writers, some scammers do not mind exploiting it. Consider all conditions and your perspectives while participating.
At a college or university, you are obliged to write on a specific topic or discipline. The essay contest exceeds the range of topics to write about due to numerous competitions. You can check it out on the Internet. The types and subject areas are exceptionally engaging: from school life to romance. Choose the one you like the most and go ahead.
If you have been writing for years already and have a fantastic experience to share, you are welcome to participate in the contest. Your essay can be a ticket to a new bright life.
Help From Experts
Writing a brilliant essay that can pretend for a reward is not an easy task. If you need the help of professional writers, we are always at your service.
Our team consists of English speakers with weighty experience in the academic field. Either you participate in a college essay content or a publishing affair aside from the school establishment, our writers can do this task for you.
We can write an essay from scratch, complete the unfinished one, or edit and proofread only if you have the ready text. Excellent structure and unique writing styles are the main characteristics of the content that we provide. The advantages of our services are:
always matching the deadline frames;
professionally written text according to the given topic;
unique custom orders without reselling;
plagiarism-free content;
absence of any mistakes.
Collaboration with our firm is a pleasure. You can estimate the quality of provided services by contacting our customer support center. Our friendly experts will answer all your questions and provide recommendations. Enjoy your time while our experts prepare an excellently written essay for you.
All these benefits do not cost space money. Join the lines of our satisfied regular customers and forget about stress and fuss with paperwork.