Five-Paragraph Essay Writing Guide with Detailed Outlines and Examples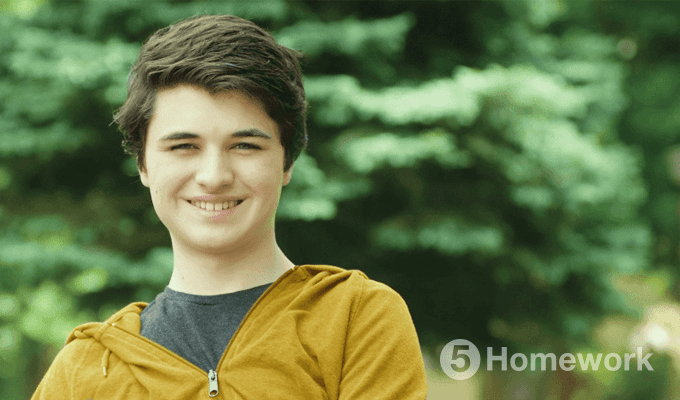 Writing a well-structured essay can be a daunting task, especially if you are new to academic writing. However, mastering the art of essay writing is crucial for academic success. A five-paragraph writing is one of the most common types of essays assigned to students. Today we will provide you with a detailed guide to writing a five-paragraph essay to help you understand the process. Keep reading to find out how to write a flawless five-paragraph essay!
What is a five-paragraph essay?
A five-paragraph essay is a type of essay structure that is widely used in academic writing. As the definition "five-paragraph" suggests, it consists of five paragraphs: an intro paragraph with a thesis statement, three body paragraphs, and a conclusion. This format is commonly taught in schools as a way to organize and present ideas in a clear and concise manner.
The introduction paragraph sets the stage for the entire essay and includes a thesis statement, which is a one-sentence summary of the essay's main topics. Each of the three body paragraphs focuses on a separate supporting topic, with evidence and examples to back up the statement. Finally, the conclusion paragraph summarizes the main topics and reiterates the thesis statement in a new way. Further, we will look at each of the paragraphs in more detail and define their specifics.
Overall, when answering the question this question, it is fair to say that five-paragraph writing provides a useful framework for writing clear and concise essays. Of course, not all essays need to follow this format, and writers should be open to exploring other structures of essays. Nonetheless, a five-paragraph essay writing remains a widely used format in academic writing and is an effective way to get started on essays.
How to Begin Your Five-Paragraph Essay
Writing an essay can be intimidating, especially if you don't know how to start your five-paragraph essay. However, with the right approach, it can be a straightforward and effective way to communicate your thoughts and ideas. Breaking down the five-paragraph essay into smaller components can make this process a manageable task. These are the steps you should follow:
Choose your topic for writing. The main topic can be anything from a personal experience to an academic subject already provided to you. If you are not given a specific topic, choose a topic that can back a thesis statement with three pieces of information which can each support their own paragraphs.
Do research. You will want to gather all available data pertaining to your topic. It is better to gather more than what is required during this stage as it is simpler to remove unnecessary information than to generate new content from scratch, particularly if you are facing a tight deadline.
Create a thesis statement. Thesis sentence should clearly state the main idea of your essay and what you hope to achieve through it. As you conduct your research, your initial statement may undergo changes or refinements.
Make an outline. This will let you organize your thoughts in the essay and ensure that you cover all the necessary points with your introduction, three body paragraphs, and conclusion.
Flowing from One Idea to the Next: How to Transition Between Paragraphs in Your Five-Paragraph Essay
In academic essays, it is vital to ensure that there are smooth transitions between paragraphs. Transitions create a seamless flow of ideas and information, making it easier for readers to follow the writer's argument. In a five-paragraph essay too, transitions serve as the bridge that connects each of the paragraphs, ensuring that the essay is coherent and logical.
One secret to flowing from one idea to the next is to use transitional words and phrases. These are words that indicate the relationship between ideas, such as "furthermore," "in addition," "however," "nevertheless," and "consequently." These words create a logical link between paragraphs, showing readers how each idea connects to the next one.
Another way to create smooth transitions is to use pronouns or repetition. For instance, if your five-paragraph essay discusses the benefits of exercise in the first paragraph and the second paragraph focuses on the harmful effects of a sedentary lifestyle, the writer can use pronouns like "it" or "this" to refer to the benefits of exercise mentioned in the previous paragraph. It creates a connection between the two paragraphs, making it easier for readers to follow the writer's argument.
Finally, using transitional sentences is another way to create smooth transitions between paragraphs in a five-paragraph essay. These sentences act as a summary of the key points discussed in the previous paragraph and introduce the topic of the next paragraph. For instance, if the first paragraph discusses the benefits of exercise, a transitional sentence for the next paragraph could be, "Despite the advantages of exercise, there are also some harmful effects of a sedentary lifestyle." By implementing these tips, writers can ensure that their essays are coherent, logical, and easy to read.
Mastering the Five-Paragraph Essay Format: Tips and Tricks
As you embark on your writing journey, mastering the five-paragraph essay will be a valuable skill to have in your arsenal. This structured form of an essay will let you organize your thoughts and arguments in a clear and concise manner and is a useful tool to make any type of your future writing more effective. Below, we will provide you with advice on tips and tricks to help you nail down this piece of writing so that you can confidently tackle any five-paragraph essay that comes your way.
Make an engaging introductory paragraph
When it comes to writing a good introduction for an essay, it's all about setting the stage for what's to come: the first few sentences are crucial in capturing readers' attention and providing them with a clear understanding of the essay topic at hand. In short, the introduction is the gateway to a successful essay.
Firstly, you should start your intro paragraph with writing an attention-grabbing fact or a hook that will engage your reader and inspire them to continue reading.
Secondly, you should provide some background information about your topic. This will let your reader understand what you're going to write about and why it is important.
Thirdly, you should state your thesis statement at the end of your commencing paragraph. Thesis sentence is the main argument of your essay, and it should be a clear and concise sentence that summarizes the main point you're going to make in your paper. Thesis statement should be strong and specific and expressed in a way that makes your reader want to know more. You can also view the thesis sentence as a roadmap for your essay.
Discuss the subject thoroughly in your body paragraphs
These paragraphs are where you provide evidence and information to support your thesis statement and argument. The first step in writing good body paragraphs is to make sure that each paragraph has a clear topic. Each paragraph should center around one main topic or idea and should be supported by evidence. This evidence can come from research, personal experience, or literary analysis. Another key element is to be mindful of the structure. Each body paragraph should follow a similar format: a topic sentence, supporting evidence, and a concluding sentence. The topic sentence should clearly state the main idea of the paragraph, while the supporting evidence should provide details, facts, and examples to support that idea. The concluding sentence should tie everything together and lead into the next paragraph. Finally, it's important to make sure that each paragraph smoothly transitions into the next, creating a cohesive essay.
Tie everything together in the concluding paragraph
The conclusion of a five-paragraph essay is equally as important as the introduction and body paragraphs. The last paragraph serves as the final chance to leave a lasting impression on the audience. To achieve this, the concluding paragraph must effectively tie together all the key points discussed in the previous body paragraphs: highlight the key themes and ideas that have been discussed throughout the essay and demonstrate how they all relate back to the opening thesis statement. In doing so, you should restate your thesis sentence in a slightly different way to remind the reader of the essay's purpose. Whether you are presenting a persuasive argument or outlining the advantages and disadvantages of something, it is important to leave room for your audience to make their own informed decisions based on your findings and your thesis sentence.
The Five-Paragraph Essay in Action: An Example
To gain a better understanding of how such essays look like, here is an example of the five-paragraph essay in action.
Pets. They're the furry, feathered, or scaly creatures that captivate our hearts and make our homes feel complete. But did you know that having a pet can actually improve your overall well-being? While they may require a little extra responsibility, the benefits of having a pet are truly incredible. Pets provide companionship, entertainment and also help improve our physical and mental health.
One of the greatest advantages of having a pet is companionship. Pets provide us with loyal and unconditional love, which can be incredibly comforting and reassuring. They are always there to cheer us up with a wagging tail or an excited purr. Home animals can give us years of companionship and friendship, making them wonderful lifelong companions.
Another advantage of having a pet is that they can provide entertainment. Watching a pet play in the yard or noticing the funny things they do can be a great way to brighten up our day. This kind of entertainment can be especially beneficial for those living alone and can help to reduce feelings of loneliness.
Pets can also help improve physical and mental health. Studies have shown that pet owners often have lower stress levels, improved cardiovascular health, and better moods. This is largely due to the love, companionship and comfort that home animals demonstrate. Having a pet gives us a sense of purpose, which can help to reduce feelings of depression and anxiety.
Having a home animal can be an incredibly rewarding and special experience, providing us with companionship and entertainment. Pets can also help to improve our physical and mental health, reduce stress, and provide us with a sense of purpose. With all of these advantages, it is no wonder that so many people find a great value in having an animal at home.
This essay demonstrates the points we previously mentioned. The last sentence of the first paragraph presents the statement, which outlines the essay's subject matter and the topics that will be discussed. Next, each of the three body paragraphs in the essay concentrates on a specific topic. The first paragraph discusses how pets can be great companions, while the second paragraph shows that home animals are a good source of entertainment. The third paragraph addresses the role of pets for one's physical and mental well-being. Finally, the concluding paragraph reiterates the thesis sentence, summarizes the previous points, and ties them together.
Don't forget to take a look at our supplementary articles, 'Words and Phrases for Essays,' and '1000 Word Essay' for an in-depth exploration of language to elevate your writing.
Five-paragraph essay FAQ
What is a five-paragraph essay?
A five-paragraph essay is an academic writing format that consists of an introductory paragraph, three body paragraphs, and a concluding paragraph. This type of an essay is a simple and effective way of organizing one's thoughts and presenting ideas in a clear and concise manner. It is the tool that is commonly used in schools and colleges for teaching students how to structure essays.
How is it structured?
Each of the five paragraphs have a specific purpose in the essay. The introductory paragraph should grab the reader's attention and provide background information on the topic, while the thesis statement should clearly state the writer's position in the essay. The three body paragraphs provide evidence and support for the thesis sentence, with each paragraph focusing on a specific topic. The concluding paragraph summarizes the overall argument and leaves the reader with a final thought or insight.