What Is a Harvard Outline?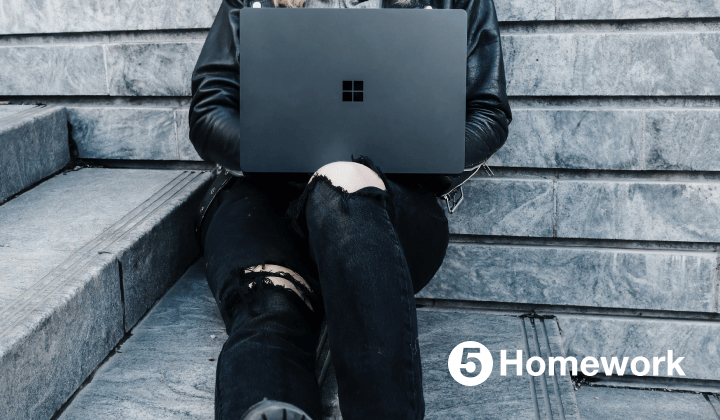 If you wonder how to get into Harvard, first of all you should develop your analytical and writing skills. This article will help you to learn how to make your Harvard essay outline. However, if you are not going to enter Harvard, then finding out how to write an essay to Harvard can also be useful – this style has many benefits you can find below.
This type of outline is designated specifically to structure your essay and write it according to the general Harvard requirements.
The distinctive feature of this style is its clarity. You should indicate all statements you have on a separate paper and divide them into two separate parts: place more general topics on the left and more specific – on the right. At this point, you can use both numbers and letters.
For the Harvard style, you should not make a simple list of points. This outline should be more complex. Take a deep look at the level of specificity you want to reach. Here are certain ways to indicate new items in your lists:
numbers;
Roman numerals;
capital and lowercase letters;
numbers and lowercase letters in a parenthesis.
Harvard Essay Format
This style has certain benefits, even if you are not studying or not going to apply to Harvard. Here are these benefits:
The Harvard outline format can help you to develop a clear structure for your essay.
It can help you to visualize the hierarchy of ideas for your topic.
This style can help you to sound more persuasively.
It will also help to gain your skill of expressing thoughts with short phrases and not just in full sentences.
You will give information to your audience more effectively.
This style enables you to create a well-organized and brief document with the ideas for your future essay. You will also be able to see the gaps easily in your structure and add some new information.
How to Write the Harvard Outline?
Even if your content is great, it is still better to structure it properly. Outlining your essay structure can help you at this point. To make everything easy and well, you may simply follow the next steps:
Identify clearly the essence of your future essay – to make this, read many primary and secondary resources, take time to select the best resources for your essay and identify the main points you want to describe. Afterward, make some notes with the main ideas you want to include in your essay. It is also important to identify among all your ideas the main one and form a thesis statement on its basis. If you need time to process all thoughts you have, it is better to take this time. In the end, you will be able to develop more juicy ideas for your work.
Generalize – look at all information you have chosen and range it in the separate general categories. Your main target at this point is to condense all ideas you have to the maximum extent possible and limit them up to one page only.
Range your ideas – try to find the most effective way to arrange your content according to its relevance, starting from the general to specific statements. Think over your arguments and supporting sentences.
Form sections – identify the following parts of your essay:
the introduction (beginning) with your thesis statement;
its main part (body paragraphs) – each paragraph should consist of its topic sentence, supporting ideas, its final sentence;
the conclusion of your future essay that briefly summarizes all the important points you would like to cover.
Make sure you have clear transitions between all parts of your essay. You should gradually transfer from one point to another. In the end, you should have a clear order for your essay.
How to Format Word for the Harvard Outline?
This style has certain requirements to formatting:
the title of an essay should be written in capital letters and located hallway down the respective page;
three lines down after the title, write your name in small letters;
more four lines down, you place the title of your class;
one more line down, indicate your professor's name;
the following line refers to the title of your school;
the next line is dedicated to the state and city where your university is located;
the final line includes the date.
For this style, use:
Arial or Times New Roman font, 12 font size;
double-spaces;
left margins.
In any case, avoid using any fancy fonts for your outline and essay.
Citations and References
When you use in-text citations for the Harvard style, indicate the author's name and the first initial, a year of publication, and a page number.
Example: Lloyds S., 2012, 56.
According to the Harvard format, titles of books, newspapers, journals, and websites are italicized. However, for the short stories and poems, you should use quotation marks.
The citation should be provided for each fact also.
At the end of your essay, indicate your reference list using the next format:
the author's last name and the first initial;
a year of publication;
the capitalized title of a book;
the city of publication and a publisher.
Tips for making your references:
when your essay requires, use in-text citations;
make reference to any source you use;
take your notes to use them for making your bibliography;
the first letters of the author's name should be capitalized;
write the titles of works in italics or underline such, but avoid using both at the same time;
despite the fact that the Harvard format does not regulate punctuation, you should make it consistent.
Final Words
The Harvard format is used for writing various research and academic essays, and Harvard essay prompts. It also has a greater degree of certainty and clarity. Making your outline, according to the Harvard format, can significantly enhance your writing skills.
If you need to prepare and format your outline according to this standard, feel free to refer to this article.
Good luck to you.