How to Focus on Homework: Tips and Strategies for Productive Study Sessions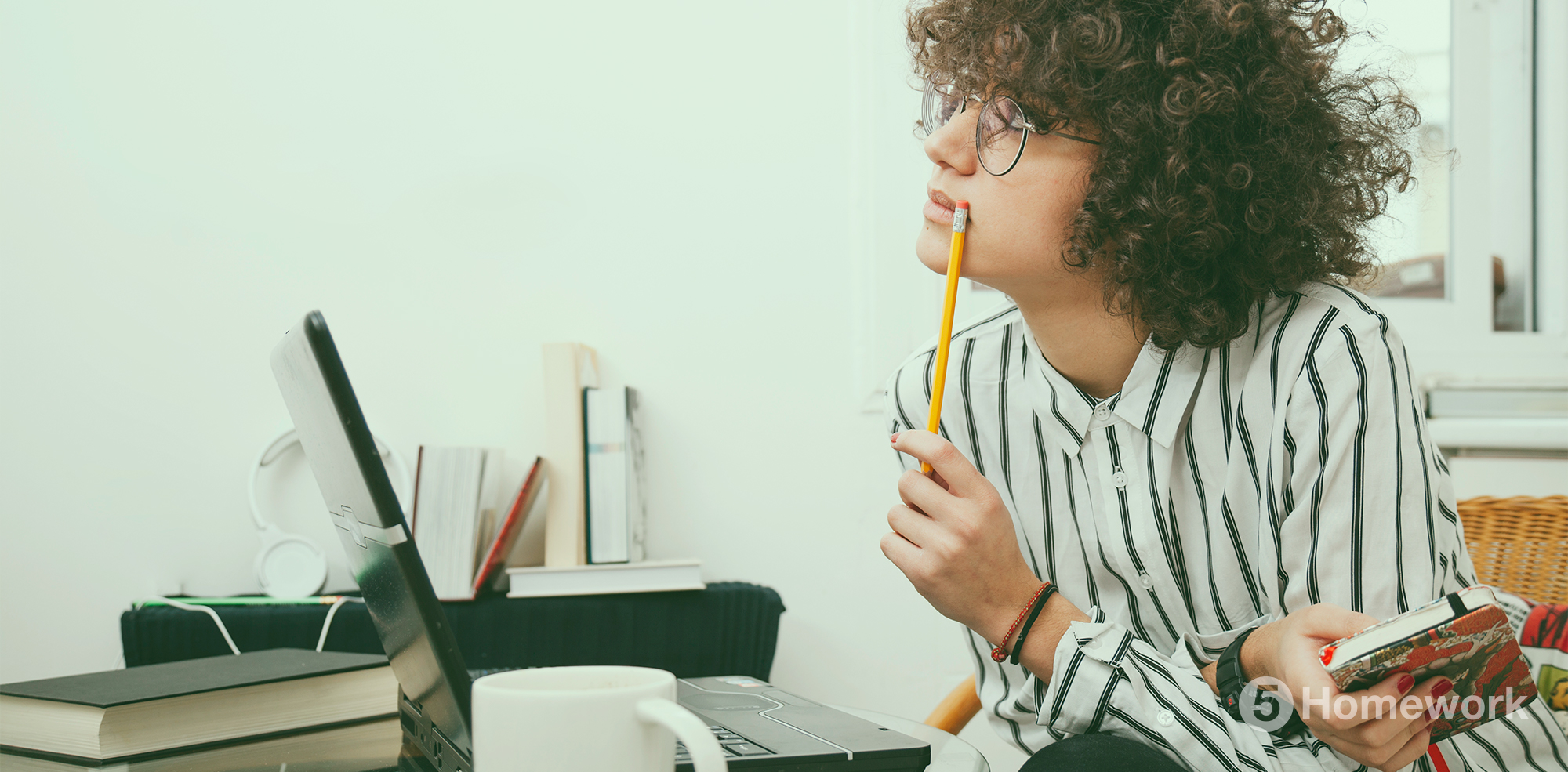 There are too many distracting things out there in the modern world. Technology is commonly blamed for it, and for a good reason, but it is not its fault single handedly. Students asked themselves a question: Why can't I focus on homework? – long before the era of computers and gadgets. So probably if we can pinpoint factors that make students distracted we can find solutions for them.
Why Are Students So Distracted?
It is true that school loads are growing constantly, tempting things abound everywhere, students are encouraged to socialize and make friends but have little time to do it, they want relationships but struggle to start them, and so on and so force. So getting down to doing homework means that the whole package of worries, stress and thoughts whirls in the teen's head instead of providing space for learning. Banal lack of self-regulation and boredom are other great challenges. If this image is very familiar to you, then focus and go on reading.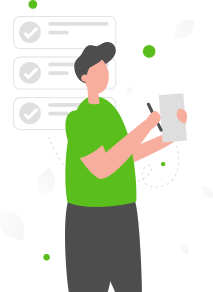 Get your Homework Done With Ease!
Outsource your assignment to us, and we'll exceed your expectations.
do my homework
10 Helpful Tips to Learn How to Focus on Homework
Tip #1: Do not try to tackle homework immediately after school.
Eat some light meal and have some rest. Hungry and dizzy after classes, you will not be able to focus just because you are straightforward tired. Make it a part of your homework routine. First changing clothes to more cozy and comfy, snacking and resting, and only then sitting down to concentrate on homework.
Tip #2: Eliminate things that will get you distracted before you bravely combat math and history tasks.
For example, when you have too much homework to do, don't start watching an episode of some TV series as a relaxation because you will end up watching TV deep into the night. Games have the same tendency to make you distracted. Meals before getting to homework should be not too big because you will feel like napping instead of getting to the load at hand.
Tip #3: Set time specifically dedicated to learn and let others know about it.
Working in quiet and private environment is a sure opportunity to concentrate on homework. Lack of distractions makes your homework the only thing you can stay focused on. Ask friends not to bother you during this time and ask parents to leave you alone. But make sure that you really use this time to study.
Tip #4: Set up your special quiet nook for studies. Or negotiate that you will occupy some common space for a couple of hours of studying so that it is completely yours.
Convenient place is also a must when it comes to focusing on homework. When all the necessary stuff like pens, notebooks and textbooks are gathered in one place, there is enough light and air and nice motivation pics that encourage you to do it, and you mind will pay attention to the job to be accomplished instead of wondering where that necessary book is. Do not forget to put away devices that may distract you as well. Use notebook for work, and not for getting on the social.
Tip #5: Make a plan of study that will help you 'eat the frog'.
This piece of advice works for every activity, whether study or work. When the task seems immense and too complex to deal with, dissect it into smaller parts and tackle them one at a time. You may do the most complex part at the beginning and finish with easier things. Or you may start from doing research, taking notes, making the outline and then proceed to actual writing that scares you most. Just make a plan of smaller steps and concentrate on them, one at a time.
Tip #6: Have your own deadlines that go slightly ahead of the official assignment deadlines.
Even if you have some time reserve, it is easy to get lost in daily routine and waste precious days literally on nothing. Set yourself shorter deadlines and put reminders everywhere. So you will start and finish the assignment with some time in reserve to cover you up if some emergent revisions or additions are needed.
Tip #7: Offer yourself rewards for each completed task or portion of a large project.
We understand that it's hard to get motivated to do homework but having an incentive ahead is better than just pushing yourself to do your drudge. Plan for yourself some tasty snack or just relaxing on the couch after you complete some important portion of the task. If you have managed to complete the school project before the deadline allow yourself some special snack in the cafe or some inexpensive but nice gift. This positive experience really stimulates to stay focused.
Tip #8: Refresh your mind and attention by mixing subjects.
Changing activity is a good distraction. Put aside geometry and read history for a while, then switch back to the problems. Have a break from English and turn to the other subjects. Just do not forget to get back to the subject that you put aside for a while and concentrate on homework that remains.
Tip #9: Try to find some kind of light music that will help you work better. They say it really helps people who cannot stay focused in absolute silence. Whether it is some light jazz, instrumental, music for meditation or other music that helps you get into productive mood, it does not matter as long as it works. Turn the volume down and concentrate.
Tip #10: Allow yourself small breaks for your brain regularly.
Boredom and fatigue are the worst enemies of sober mind and working enthusiasm. No one can work or learn without pauses except for robots, and they have their knowledge simply uploaded into their memory. Cool stuff! We are not robots (and it's great since we are creative and they are not, at least for now) and we need to relax our muscles and brain. So have short refreshing breaks every hour or so, and then return to that stubborn math problem that nags you. It will succumb, after all.
Find a bit of motivation in our other article about benefits of doing homework which we hope be useful to you.
Order an Essay Now & Get
These Features FOR fREE:
Turnitin Report
Formatting
Title Page
Citation
Outline
do my homework
More Ways to Boost Concentration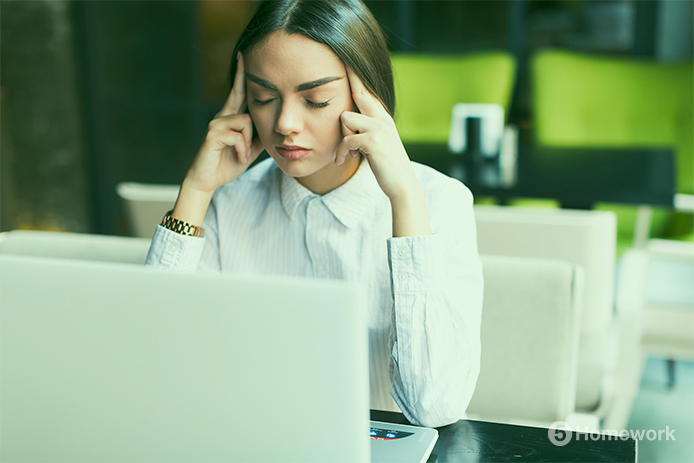 And now some bonus tracks on how to focus on homework. Catch some more tips on how to avoid getting distracted from study tasks.
Make use of special learning apps. They can do a variety of tasks from making proper citations to giving complete study guides. They can be iHomework, RefMe, iTunesU, ScannerPro, iStudiezPro and many others. Choose the one that solves your particular problem.
Take some physical exercise while studying. Move your limbs, go for a short walk, or just run around with your dog for a while. Your pet is a great source of energy and love that relieve stress and improve your disposition. So cuddle them now and then!
Ask for help from your parents if you need it. Not that they should do it instead of you, it is just they may check on you now and then to see that you work on your assignment. Or they may help you to reason over some tricky essay while writing will be totally yours. Just do not be afraid or ashamed. It will bring you closer as a family and will hit your primary target – to concentrate on homework – at the same time.
Conclusion
But even if nothing helps to focus and you are all at sea about your deadlines and possibly bad grades, keep calm and buy homework online from us. We are experts in providing great homework solutions of all kinds. 5homework specializes in quick and high quality online assistance with home tasks that will relieve you from stress and provide you with more time to enjoy your life. We learn and work to live, not vice versa.