11 Tips for Students on How to Get Motivated to Do Homework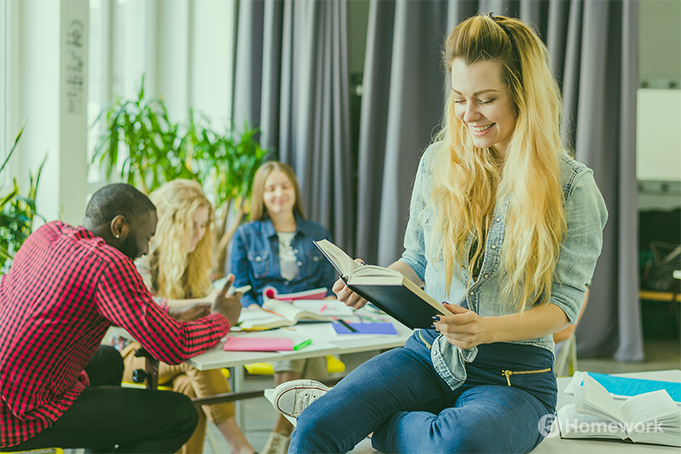 We will not uncover the global mystery if we say that students do not feel eager to face home task struggles. They will delay and find justifications to skip it, to do it later, to do whatever it takes to avoid this nightmare. But the sad truth is that homework is essential for high grades. So you still have to do it. If this is inevitable, you need to brace yourself and swallow the pill. With a good deal of motivation and a bit of luck you can do it. So the question is: how to get motivated to do homework? Find some bits of advice on the article below.
Basic Ways to Get Motivated to Do Homework:
First look at global ways to motivate yourself to sit down to Math or Chemistry. Not some petty stuff but powerhouses that will charge your mind with burning desire to study.
awful failure at school. Fear is a great motivator. Just think how much trouble you may have missing homework and try your best to avoid it. We bet it will work as a strong motivation to do homework.
if the subject is really boring and complex, remember that you will most likely not face it any more. Just deal with it now – and never, never meet it again. Farewell, (Chemistry, Math, what's not).
try to understand what you as a personally gain from learning it. Sometimes it helps to be motivated at least the day the task is at hands. Or find something interesting in the assignment. It has to be there, really.
eliminate any potential distraction so you have nothing else to do but deal with the home assignment. We know that this method is cruel but this is life. You have to suffer if you need motivation for real!

Check out the best homework prices

Check out the best homework prices
11 Tips You Should Know to Stay Motivated No Matter What
Now some practical hints on how to get motivated enough to face your textbooks because believe us, there are benefits of homework which we discussed in our other article that might be of interest to you.
Know What Learning Style Suits You Best
There is trick that no one probably told you about. Every person has their own learning mode and channel of getting information that works best for them. Someone learns best through listening, someone has to read the material to grasp it properly, and someone even has to move around a bit to make their minds work to its fullest. You need to know what your learning style is and use it as additional motivation to do homework. Receiving information the way that suits you really improves mood and makes boring things look better.
Use Pomodoro Focusing Technique
There are many psychological and self-training tools out there that can help gain necessary working impulse. Pomodoro tool is one of the best if look for a prompt on how to get motivated to do homework. Its essence is as following: time dedicated to homework is divided into shorter time spans, optimally 25 minutes each. These spans have small breaks of about 5 minutes in between. You work without distraction for 25 minutes and have a short break. After working for consecutive 4 longer periods make a longer break (about half an hour).  Knowing about regular breaks and about limited time you need to keep focused on homework will really help you get encouraged about unpleasant stuff at hand.
Learn Some Affirmative Statements and Encourage Yourself
It is great to have a plan, materials and goals, but it is really important to encourage yourself as well. Have some nice words for yourself, say that you can do it, that the task is achievable and within your abilities. Have them printed or write them down and place where you can clearly see them regularly. Just try and see how motivation to do homework grows inside you with each little encouragement you see.
Work When You Are Most Efficient
Just as in case with your individual learning techniques find the time when you can work the best. Try to leave the most complex assignments for this time span to make sure you can deadl well with them. Working when you are the most productive is excellent when you need motivation, so try to fit your studies into this opportunity window.
Order homework from real professionals
Order homework from real professionals
Make a Bet with a Prize That Inspires You
If you are a risky person yourself use this challenge to make a bet. Bet with your friends about the time you need to complete your homework or the highest grade you will try to get for the assignment. Agree upon some nice prize that you will get if you win. This is quite an unexpected tip on how to get motivated to do homework but it really works for some people.
Use Computer to Facilitate Your Job
Teachers often specify that written assignments are to be typed. But look at it from this angle: you definitely type faster that write on paper, so typing everything you can reduce time you spend on the task. Use time management tools, organizers, apps that help facilitate information processing – use everything that can help you get motivated and accelerate your ride through homework.
Have a Good Company to Work With
Although it seems that getting together with friends to do homework is a bad idea, sometimes it can motivate you. Just be sure to unite with friends who work with equal persistence and will encourage yourself by their own example. So this team practice may help you both get through homework easily and enrich you with valuable ideas to use in tasks.
Have a Working Place That Gets You into Working Mood
Having a space dedicated to learning is a necessary condition for motivation and focusing. Get a comfortable chair, arrange learning stuff, put a picture you love somewhere close to see it all the time. Just make sure that this place includes everything you need and it is isolated enough to protect yourself from noise and distractions.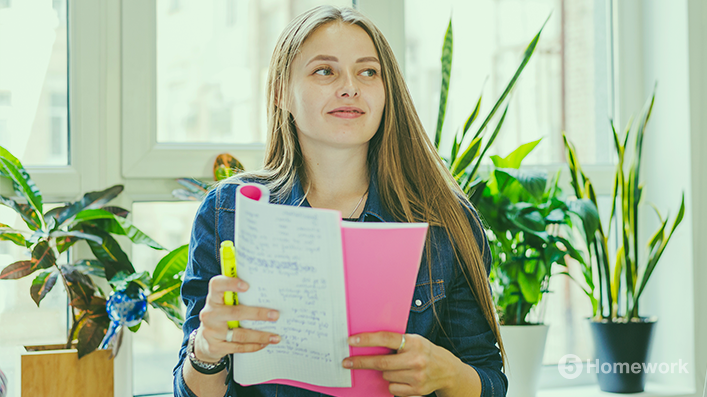 Develop Your Routine to Follow Daily
A habit of working regularly every day is praised by teachers, and for a good reason. What we do habitually requires less efforts and motivation than what we do from time to time. So if you are in a habit of working regularly, you will sit down to homework with less effort and pain.
Ask for Help from Parents
If nothing else helps, engage parents to control you from time to time. Just let them check in and remind yourself about work. Do not try to make them do homework.
Be responsible for your own results
Let us face it. No one will make it for you, no one will study and go to school instead of you. Everything you do you do for your own benefit. Failures are your failures, success is your success. So have courage to tell that yourself and realize that you hold your future in your own hands. Seeing this clearly is how to get encouraged to do homework without any further efforts. It is just understanding of how you shape your education and life with every completed – or failed – task.
Conclusion
Hope we provided you a set of tips to help get down to work. But in case of emergency when time presses and you can do nothing to boost your productivity, get some help. 5homework provides solutions to every possible home task and does it in time. Knowing that help is near also motivates a bit, trust us!