How to Write a Conclusion for a Research Paper: Strategies and Techniques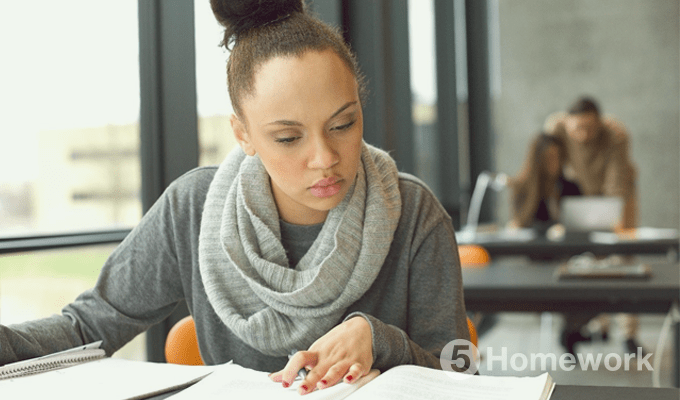 Need help with your research paper conclusion? The ultimate guide to writing a research paper conclusion: tips and a sample included.
Writing a Convincing Conclusion for Your Research Paper: A Comprehensive Guide
The process of writing the essay, text or thesis is time-consuming and difficult, but the most responsible and at the same time problematic part is the conclusion. On the one hand, it seems that the conclusion is not such an important part of your paper work. But it is a big mistake.
A well-written conclusion is one of the points that a large percentage of professors pay attention to in your piece of paper work. Therefore, if you are not confident in your abilities and do not know where to start, we recommend reading our comprehensive guide and get A-Grade!
What Constitutes a Research Paper Conclusion?
A conclusion is the final section of a research paper that presents together all the main ideas, arguments, and findings that can present in the research paper. The ending without water content serves as the researcher's final word on the topic and summarizes the key things made throughout the paper.
The purpose of the conclusion is to convey to the reader the importance of the research and its relevance to them even after finishing reading the paper. It should not introduce new ideas and arguments but rather synthesize key points made before in your paper and, if applicable, suggest possible future research.
A good ending will be concise and straightforward, avoiding dwelling on descriptions or interpretations that should have been discussed in earlier parts of the paper and thesis.
For effective paper conclusions, keep in mind that they must be brief yet impactful. The objective is to provide the reader with comprehension of the significance and its practical applications for personal or professional growth.
Types of Research Paper Conclusions and When to Use Them
Students are usually surprised when they learn about different types of conclusions in their papers that can be used depending on the goals. Numerous scientists highlight different types and quantities of conclusions in the paper. We decide to discuss only three common kinds of research paper conclusions and when you can use them:
Summarizing conclusion: If you want to briefly summarize and present the main findings and arguments of the research paper, this conclusion type is for you. It is used when the writer wants to remind the reader of the key things covered in the thesis and leave a lasting impression.
Externalizing conclusion: Usually, this conclusion type is used when the student wants to highlight the practical implications or show how it fits into a more extensive research agenda. This type is perfect for papers with considerable potential and significantly contributes to some fields.
Editorial conclusion: This type of conclusion provides the author's personal views and opinions on the research topic. It is better to use this type when you want to offer a perspective on the topic that goes beyond the findings. If you write controversial research paper or have a unique perspective to offer, you should, without any hesitation, use an editorial conclusion in your paper.
The choice of the type of conclusion will depend on the topic, the research findings, and the writer's goals. Additionally, it is essential to mention that some conclusions may combine different types of findings or use elements of each.
The Critical Role of a Well-Written Conclusion in Your Research Paper
Most students underestimate ending in their papers without water content and leave them to the last minute. However, it is one of the important parts of the article, like the introduction, thesis statement or the body.
The reader will leave with a lasting impression of a research based on its conclusion. So, it is crucial to make it worthwhile. A conclusion without water content will provide a distinct comprehension of the research's value and its position in the wider field of study.
Also, don't forget about the crutial role of a well-written ending in your research paper, namely a demonstration of the writer's expertise on the research topic and the ability to synthesize the research findings. Namely, In conclusion it is an opportunity to showcase critical thinking skills and contributions to the field of study.
How to End Your Research Paper on a High Note
Concluding a research paper positively can significantly impact the reader's impression of your work. A strong ending without water content gives the reader a sense of satisfaction and closure, particularly after a lengthy and detailed research paper. Body paragraphs alone are not sufficient to persuade or enlighten the reader in the thesis; the ending is equally, if not more, important. Here are some tips on how to finish your research paper on a high note.
Restate your research topic
Restating your research topic is an excellent technique to conclude your research paper on a high note. It helps to reinforce the focus of the paper in your reader's mind and highlights the significance of your paper.
To rehash your research topic, give emphasis on its significance and relevance to help readers understand its importance and contribution to the field. This will not only improve the structure of your text, especially water content but also enhance its readability and eloquence.
Moreover, using a memorable phrase or quote can help make a lasting impact. A powerful, succinct statement that encapsulates your paper can stick with your audience long after they finish reading, leaving a lasting impression.
Here you can find the instance of a thesis statement for a text discussing the impact of water pollution on aquatic life and how clean water is important nowadays:
Water pollution is a global issue that has serious and long-term consequences for aquatic life and human society.
Restate the thesis
Remember, quality writing is key to communicating your ideas effectively. By revising your paper and optimizing it for readability and structure, you can ensure that your research paper is clear, compelling, and impactful.
To ensure a perfect conclusion for your research paper, it's crucial to restate your thesis in a revised and carefully crafted manner. In your new thesis, you should avoid using the same wording as the introduction and strive for eloquence, readability, and structural optimization throughout the paper.
Summarize the main points of your research
If you're aiming to sum up the main points of your research effectively, don't just jump right into it. Take time to reread it carefully, critically analyzing the most relevant facts and arguments.
Then, when outlining the key things, avoid being overly comprehensive. Instead, stick to the ideas and arguments you present, using them to remind readers of the importance of your research theme.
Don't forget that the goal is to provide a concise yet comprehensive overview of your research, giving readers a clear sense of what your paper is all about. So, try to strike the right balance between brevity and completeness, and you're sure to produce a great ending of your paper.
Here you can find the instance of using the main points of your research:
Our research found that exposure to polluted marine recreational waters can have adverse consequences, including frequent illnesses and even death in some cases. We also identified various sources of water pollution, such as chemicals and microorganisms, which can contaminate streams, rivers, lakes, oceans, aquifers, and other bodies of water.
Connect the significance or results of the main points
Once you have decided to present the central points of your argument, it's important to connect the importance or results of the main points. This could mean going into more depth about how your topic's impacts affect a specific outcome, like discussing how it relates to other fields or areas of research.
Or, you could present relevant studies that support your argument, giving your audience more context and building on the body of research that exists on your topic.
Doing so will emphasize the significance of your ideas and present a compelling case for your audience, whether it's in a research paper, an essay, or a persuasive speech. So take the time to dive deeper into your argument and present the implications of your ideas!
Conclude your thoughts
As you wrap up the ending of your paper, it's important to end your thoughts with a call to action or thought-provoking idea that prompts further reflection on the argument you would like to present.
Additionally, in conclusion you could use this opportunity to address any remaining questions or lingering doubts within your reader's minds, allowing them to understand the depth and nuance of your theme fully.
Approaching your ending with this kind of intentionality and care shows people that you are dedicated to delivering a meaningful and impactful message and can make a lasting impression on their perspective.
Writing a Great Conclusion: Rules and Best Practices for Research Papers
Crafting a sound conclusion in your paper requires attention to language, structure, and the fluidity of your ideas. In order to be ready to write a perfect conclusion, it is better to read all available information about writing a great conclusion. Check out all the rules and best practices for research papers, especially our tips.
First, use clear and simple language to convey your conclusions – this ensures all readers can understand and appreciate your paper.
Instead of recapitulating the results or discussion, in conclusion without general content, connect the dots and demonstrate how you've joined the dots to produce a meaningful perspective.
Lastly, describe potential future research opportunities while accounting for the signpost relationship. By summarising the key takeaways and tying everything together, you'll produce paper that captivates and illustrates the value of your research.
Here are some factors to keep in mind to make sure your conclusion is reasonable:
In case the point you are making in your paper is complicated, it might be necessary to offer a conclusion without the general content.
If you have yet to show the significance of your findings or if you are reasoning inductively before your conclusion, devote the last part of your paper to presenting your key ideas and elucidating their importance.
The transition from a detailed to a general consideration brings the topic back to the original context or to a new one that emerges from the data.
Common Pitfalls to Avoid in a Research Paper Conclusion
Conclusions are integral to any research paper as they provide closure and summarize the key findings. However, certain common pitfalls can reduce the effectiveness of a conclusion without the water content. We made a list of common traps to avoid in a research paper conclusion:
Repeating information: The conclusion of a paper is not meant to regurgitate details that you decided to show but rather to offer a concise summary of the main points.
Introducing new information: It is essential not to present new arguments or information in your conclusion without water content when you write your paper. This practice may confuse those who read and erode the overall coherence of your paper.
Failing to address the thesis statement: To ensure a well-executed paper, the conclusion must effectively show your thesis statement and argument. Avoid digressions and introduce any new ideas. Stay on track and maintain your focus on the thesis statement!
Frequently asked questions
What should I include in my research paper conclusion?
When writing a conclusion without general content, it is significant to include a few key elements:
Show an overview of your paper's key points. In conclusion enhance word usage and structure to ensure clarity and eloquence while retaining the original meaning.
Explain the implications of your findings in conclusion: what do they signify? How might they be useful? Consider using persuasive and polished language while maintaining the original meaning.
Suggest areas for future research in conclusion. What other questions need answering? How can we continue exploring this topic in greater detail while retaining its original significance? Optimize for diction, structure, readability, and elegance to enhance quality.
If you want a short answer to this question, remember 3 main keywords: an overview of key points, implications, and future research.
Should I present new arguments in the conclusion of my research paper?
The most important tip you must remember is to show any new arguments in the conclusion sentence. Namely in conclusion without general content, you should show the ideas, arguments, and points mentioned before in your thesis statement. These rules can increase the possibility of getting high grades and positive comments. We hope you will not ask this question again!
What other sections should I have in my research paper?
We hope that you know everything about the conclusion without general content now, but if you ask the question of what other section parts should I have in the research paper, the answer is very easy. Here are the most common sections to show:
Abstract: This is a brief summary of the entire paper, usually 150-250 words.
Literature review: Here, you should discuss evaluating existing research and literature related to your question or topic.
Methods: Describe every method you used to conduct your research, including the study design, participants, data collection procedures, and analysis methods.
References: This section lists all the sources that were cited in the research paper.
Appendices: Add supplementary material supporting the paper, such as detailed data analyses or additional figures and tables.
What is an ideal length for a conclusion?
When you write research paper, remember that the ideal length of the conclusion is contingent on the length and complexity of the paper involved. For a typical research paper, the concluding remarks should comprise roughly 5-10% of the total length. If your research paper is, for instance, 10 pages long, the conclusion ought to be within half a page to a full page in length.
The ideal length for a conclusion depends on the total length of your research paper!