Internship Motivation Letter: Your Key to Landing Your Dream Internship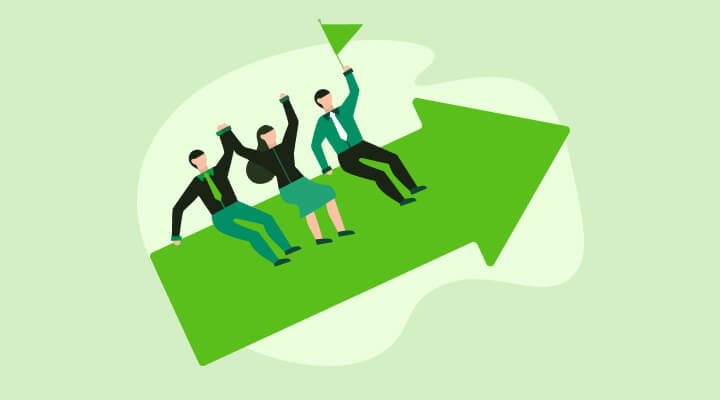 If you are a student who must apply for a job, you are surely nervous and frustrated. Of course, this might be your first serious job ever, and you don't want to fail. Writing a motivation cover letter is a must, and of course, you must know how to do it well.
Interns usually don't have a lot of experience, and getting the job of their dreams isn't easy. You must convince your employer that you are a perfect candidate. Remember that you have a chance to improve your grades in particular essays just in college. However, when it comes to applying for an internship, you have just one chance, and you must do everything not to fail and impress the reader.
The tips and guide below will help you understand what an internship motivation letter is for, how to create a good one, and what to do to impress your readers.
What Is an Internship Motivation Letter?
An internship motivation letter is a cover letter that a student must submit when applying for a certain position. Many students confuse it with a resume; however, they are different papers. A resume only enlists your experience (if any), while a cover letter opens more about your personality and skills that can be applied to a particular position.
How to Build Your Internship Motivation Letter
Your cover letter isn't just an essay you used to write in college or university. You should now forget about the structure you used to stick to and open your mind to a totally new experience. Internship motivation writing are not some five-paragraph essays, and they consist of:
The addressee;
Date;
Your name and contact information;
The position you are applying to;
Main body;
Proper conclusion.
No worries, below, you will find out how to write each of the parts properly and smoothly.
Crafting a Perfect Internship Motivation Letter
Of course, if you are a newbie in this field, it is quite difficult to start and write a great internship motivation writing that would bring you the desired results. The process requires some time and much effort, so make sure you possess it.
Great writing skills and excellent knowledge of the language, grammar, and punctuation are a must as well. Here are the tips that might help you with your internship motivation writing, so read them carefully and apply them in the process of writing.
Let Them Know How Helpful You Can Be
Of course, any student is excited to work for some company and get new experience. You shouldn't write about how you can benefit from your cooperation but vice versa. The company must see how they will benefit from hiring you for their position.
Understand that:
The company isn't interested in you yet;
You are not a valuable employee yet;
They want to know how they can benefit from you rather than how you will benefit from working in their company.
Show Your Knowledge of the Company
Show why you are so enthusiastic about getting this position. Is the company special? Then write it and necessarily, mention why it is so important and valuable. For example, if they won some tenders some time ago, mention it.
You must be specific, let them see you are really interested in their company and don't send your internship cover writing to everyone. Before you send your internship letter to a desired company, research the employer and gain specific knowledge about it. Otherwise, they will think you write the same things to each employer.
Mention Relevant Experience Only
If you have a lot of experience in cooking or helping children in orphanages, it is great and valuable. However, if you apply for a position in an IT company, this experience is useless. You shouldn't enlist all of your experiences but only the most relevant ones.
Your professional skills and experience must be relevant to the area of the company or to the position you are applying for. If you don't have the required experience, don't worry. You can mention some examples from your life or studies that relate to the chosen company.
Never Apologize for the Lack of Experience
All interns have no experience, and that's not their fault. You are not guilty of having no working experience. This is just a casual thing for students. You are at the start of your career path, and no one expects you to have a huge sack of jobs behind.
Instead of apologizing for being inexperienced to the company you are applying for, you should mention that even though you don't have any experience in that field, you have lots of skills that would be helpful for someone holding that position. You are eager to learn and master new skills, and often, this is more valuable for the company than many years of work.
Speak About the Exact Role
Your internship cover writing must not start from abstract information but from a specific position you are applying to in a dream company. It means that you have been considering this role for a while, and your choice is weighted and wise.
Don't Forget About Keywords
Here is a lifehack — employers browse the resumes and internship motivation letters by keywords that relate to the position. The company job description will help you with picking the right keywords. Look for the most important skills the company is looking for and enlist them in your internship motivation writing.
Describe Your Goals
After you mentioned how the company might benefit from hiring you and convinced the manager that you are the best finding for them and will make a huge contribution to the company's success, mention how you will benefit from getting this position.
Write about your main goals and how the role will help you reach them if your goal is to improve some skills, state which and how exactly you can do it. If you want to get more knowledge of the field, tell them about it. Be specific and precise.
Proofread Your Internship Letter
Nothing spoils a candidate's impression that much as a poorly-written internship motivation wriitng containing mistakes or typos. Before submitting it, you should proofread and edit it a couple of times. Ask someone to read your paper and tell their opinion if you believe that you cannot do it yourself.
Do whatever you wish, but your cover letter must be perfect. Even a single punctuation or grammar mistake will lead to a big failure and disappointment.
Internship Motivation Letter Example
We often have no inspiration to create something really valuable, so some examples would be quite to the point. If you don't know what to write about, check the following example and come up with some brilliant ideas for your internship motivation letter.
Dear Sir/Madam,
I have just completed my third year at Princeton University, pursuing my BSc in Human Resources. I am writing to apply for the internship offered at Media Ltd. a week ago. A job was posted on the JoinUsRecs.com website. You requested a CV, and I attached it to my letter. Please find it below.
I am interested in the internship because it opens new horizons in two major areas I am interested in.
First of all, I want to improve my skills in human resources. This year, I helped the dean of our university select the best students for our university radio. I was an active contributor to the university radio.
I would be eager to work in your company and learn about management. I am striving to gain more knowledge of how staff in big companies are managed and how the recruitment process is happening. I am eager to learn the core principles of selecting employees for a corporation.
Since childhood, I have always been a good coordinator and managed to arrange the work of teams. Team building and management are two areas of my special interest.
Your company attracts me because you have a lot of personnel and the team you manage to pick is incredibly professional and friendly. I would love to learn more about your approach to management and teamwork.
I hope my knowledge and experience will contribute to the success of your company.
Thank you for paying attention to my application. I hope to discuss our further cooperation during the interview. My contact details are attached.
Sincerely yours,
James Brown
Conclusion
Writing an internship motivation writing may seem very frustrating and scary, but once you understand how to do it properly, everything will go smoothly, and you will surely succeed. Just remember that the process takes a lot of time while your internship letter must be perfect, so avoid procrastinating and waiting until the very last day. We've got another interesting article on how to write a letter of intent, so go ahead and read it as well.
Get Your Perfect Internship Motivation Letter Right Now
If you still doubt your writing skills or specific knowledge, you shouldn't despair because some people might help you solve your problem. Our professional writers have created thousands of cover and internship motivation writing for students like you and managed to help them get their dreamt positions.
You can join their team and receive a fully unique and flawless paper that will not only impress your reader but bring you the desired results. Stop spending sleepless nights and racking your brains. Just order a paper and receive perfect and original content within a matter of an eye blink.