Writing a Satire Essay: Expert Strategies for Satirical Writing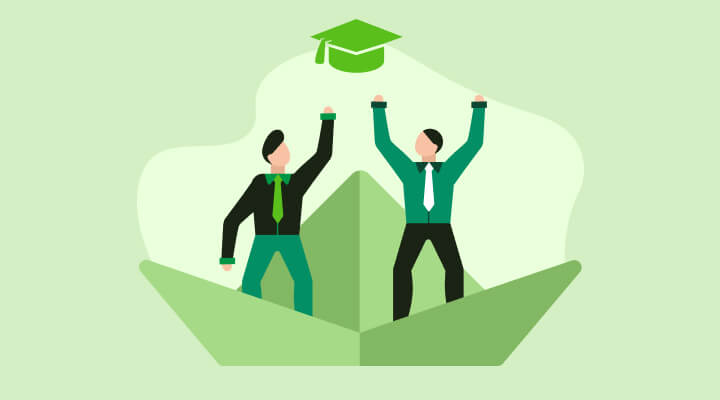 How to write a satire essay? If this is the question you are trying to answer right now, you are in the right place and at the right time. Satire essays aren't easy to master because you must use humor when working on them. Not everyone can afford it, unfortunately.
No worries, the guide below will help you understand what a satire essay is, how to cope with it, and pick a great and winning topic for your paper.
Satire Essay Definition
Satire essays are lots of fun to work on, yet very complicated. This type of essay is meant to write about shortcomings of someone as well as providing some information about specific cultural, political issues, etc.
It seems quite easy to criticize someone or something; however, you might face a range of challenges because of the necessity to use special literary devices, such as irony, sarcasm, humor, and so on. They are used to expose the disadvantages of people or things.
Satire Essay Structure
The structure of a satire essay isn't very surprising. It consists of the introduction, main body, and conclusion. Here are the peculiarities of each of the parts.
Satire Essay Introduction
Needless to say, the introduction is the first thing after the catchy title your reader will see. If you want people to have a wish to read your essay till the end, write an eye-catching introduction. It would be good to intrigue your reader from the very first line with a good question or statistic.
Main Body
Main bodies usually consist of three paragraphs that are very well related to each other. The connection between your paragraphs must be logical and smooth. In the main body, it is necessary to provide your arguments and evidence to support them.
In this part, you must provide all the information about your subject. Making up this paragraph takes up to two days. Try not to write more than 4 paragraphs in your main body. Remember that you are working on a satire essay, so it's necessary to present facts in the form of hyperboles, exaggerations, and other literary devices.
Satire Essay Conclusion
A conclusion is the briefest part of your satire essay. There is nothing difficult in summarizing the information provided before and giving an idea of why your work is valuable. Avoid providing new information in your conclusion; just summarize everything you already provided. The conclusion should be memorable, so use vivid and lively language as well.
Writing a Satire Essay Step by Step
Satire essays are quite specific, and many students experience difficulties with them. Thus, before you even start, you should do the following:
Understand the task;
Learn more about the writing style;
Write from the first narrator's perspective.
You should understand at least the basic rules and requirements first. Find out how long your satire essay should be, what format to use, what technical requirements you should meet, etc.
After you realize well what is to be written and how to work on your satire essay, use the following tips to craft your perfect paper and impress your professor.
Find a Good Topic
If your professor assigned you a specific topic, you are more than lucky because there's nothing more complicated than picking a theme to write on. The choice of the topic is a very important step, so don't neglect to pay special attention to it.
First of all, it must be interesting for you. If you don't like the subject or topic to write about, how can you make your reader like it? The topic is to be very narrow and specific. If you choose a very broad and general one, you will easily lose your thought because there is too much to write about.
Naturally, you cannot cover all information in just five paragraphs, so your essay will be about nothing and everything at a time. When picking a topic, make sure it is really specific and very narrow.
Brainstorm
Think of the most important ideas for your satire essay. Don't forget to write them all down. Otherwise, you will lose the most interesting ones. Before you start, brainstorm the best ideas and realize how to approach your paper.
Create a Strong Thesis Statement
A reader must be attracted to your essay from the very first line, and a strong thesis statement provided in the introduction will help you reach that. A perfect statement shouldn't be longer than one sentence. Two sentences are possible, but the briefer it is, the better.
Use Only Credible Sources
You can find a lot of information on the Internet, but it's necessary to be able to distinguish credible sources from absolutely useless ones. It is better to use reliable sources, such as works of reputable scientists, books, interviews, etc.
If you use Internet sources, make sure they are really reliable and contain truthful information. If you refer to the sources that don't render any valuable info or data but are nothing but rumors, you will hardly get a good grade.
Don't Neglect an Outline
If you believe an outline isn't necessary to write a perfect satire essay because you have excellent writing skills, don't be so sure. An outline is a must, even for a proficient and professional writer. It helps you gather all of your ideas and realize how your essay must look.
Without an outline, your satire essay risks being messy and having no flow and connection between different parts of it. Prepare the ground and write a good and thorough outline. Many students believe it's a waste of time while everything is quite the opposite.
When you devote time to a good draft, you save lots of time in the process of creation. When you see an approximate plan, it's very easy to eliminate everything that doesn't relate to the main idea and improve your paper's structure. To further refine your writing skills and nurture your creativity, we recommend reading our articles 'Writing Conventions' and 'Creative Writing Prompts'.
Satire Writing Topics
Picking a good topic for your satire essay isn't that easy. It's good when your professor assigned you a particular theme. If not though, you must spend some time choosing a good subject to write about.
If you have no idea what you want to write about, check the list of possible topics and come up with a great idea of your own.
A pet can substitute a good friend.
How to reach success in school without studying.
Can mathematics become your favorite discipline in school?
Going to school is a waste of time.
How to fail an exam.
Is it possible to avoid doing your chores?
Why you should get in touch with your parents on social media.
Is a college education really important?
Confronting terrorists with comic books.
  How were the Egyptian pyramids built?
  Soccer matches cause many fights.
  Should college athletes be paid?
  Do video games help develop professional skills?
  The reasons to be a stay-at-home dad.
  How to avoid answering a girlfriend's questions.
Free Satire Essay Sample
A good satire essay cannot be written within 100 words; it is much longer and requires at least 5 well-thought and well-written paragraphs. Below, you will find examples of wonderful and catchy thesis statements for your satire essay.
Have you ever dreamed of being a male babysitter?
Video games have taught me how to do my house chores quickly and efficiently.
My grandmother is a perfect wife because she knows how to cook lasagna.
Wearing burka in the United States shouldn't be banned because it will mean the restriction of freedom of Muslim women and making them open their bodies.
My father has always told me that a man should work while a woman should be on maternity leave. However, I believe that being a stay-at-home dad will bring a range of advantages for both a wife and a husband.
What if your office was located on the Moon? How many days off a year would you prefer to have?
Conclusion
Satire essays are a great opportunity to show your creativity and analytical skills. They open a wide range of opportunities for your writing abilities. If your professor didn't assign you a particular topic, you are not limited to anything and can discuss any subject you have always wanted to pay attention to.
The only condition is to be really interested in the topic you are covering. You must be eager to figure out how to cover this topic and deliver its importance to the target reader. Write about something you are passionate about, and then your reader will also be excited to read about what you want to say.
Order a Satire Essay From Experts
Satire essays cause lots of headaches to students all over the globe, and, naturally, they require some time and effort. You cannot create top-notch content without paying special attention to each step of the process. Thus, creating a good paper without spending enough time won't be possible.
If you have procrastinated, though, or doubt your writing skills, order a satire essay from real native English-speaking writers who can craft it for you within a few hours only. Your paper will surely be flawless, errors and plagiarism-free, and meet all the requirements of your tutor.