Should Homework Be Banned: Pros & Cons of Ban Homework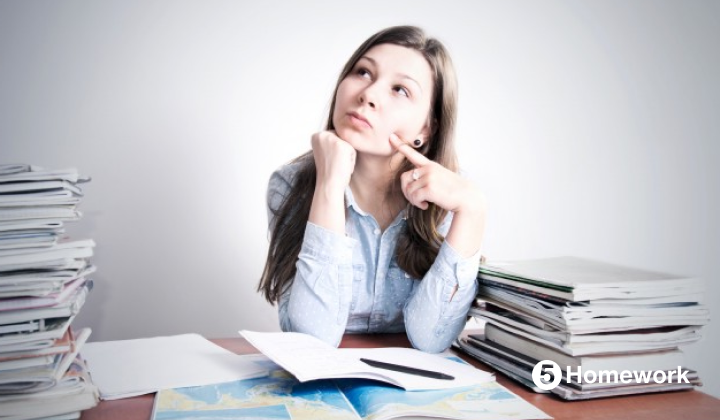 Almost every student has ever claimed that homework should be banned. But today this idea has become something more than just a complaint. The requirements for students grow and the bulk of the information they should learn enlarges. At the same time, teachers consider their disciplines the most important ones, so they assign students with more and more task without taking into consideration that their colleagues do the same thing. But in fact, an average student can harmlessly handle the home task that needs no more than 2 hours per day.
It is not surprising that this situation leads to opposite opinions. In this article, we will provide you with reasons to consider making some changes in the educational process. Want to know more why should homework be banned in schools? Keep reading.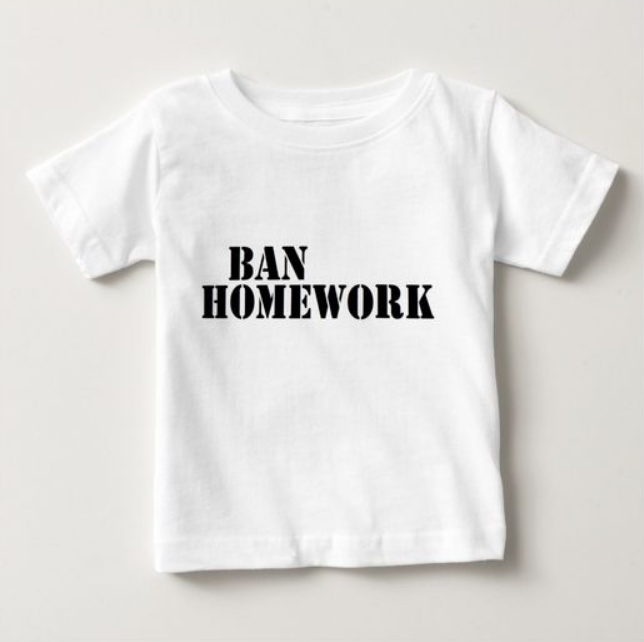 Experts told why ban homework
Numerous complaints from students and their parents have led to professional researches. Experts told that it is fair to demand changes in the process of learning at school. According to the HuffingtonPost, the home assignment should take no more than 30 minutes of the students' after-school time.
Sure, laziness and boredom play a great part here as well. But still, we should not ignore complaints and make student study extra hours against their will.
7 Main Reasons Why Homework Should Be Banned
Any reform, as a rule, has a serious background. So, should homework be banned? Let's take a look at reasons that make teachers, parents, and authorities consider this.
1. Less time for non-school activities.

With numerous tasks from school, it is hard for children to find time for their hobbies, social activities, and simply having fun from time to time. Childhood and teenage years should be full of impressions, discoveries, and memories rather than books and useless assignments.
2. Less time with family.

Also, homework steals the time children could spend with their parents and siblings. Especially when parents think that they should not help their kids to let them be more independent. It could be hard to plan any family weekend when the schoolkid has a lot of homework and projects to do until Monday.
3. Worse test results.

Surprising, but another reason homework should be banned is that it leads to the worse test results. Too many different tasks from various disciplines may distract students from focusing on the most important subjects for them.
4. Irrelevant tasks.

Often home assignments do not help to learn the topic deeper but force students to study new material on their own. This is not professional and brings the opposite results.
5. Extra stress.

Coping with all the homework requires a lot of time and efforts. Children should deal with tasks on their own, without a teacher or parental control. But they are expected to complete everything as they will be estimated for that — too much pressure.
6. Different learning abilities.

In fact, almost every school task is standardized, and this is a big problem. When it comes to home assignments, the situation is even worse, and there is no tutor to adjust the task or approach.
7. Lack of help.

Doing exercises at home means a kid knows and understands the relevant material. But what if he/she does not? There is no teacher to explain, and not every parent can cover this role. Consequently, there is only stress and the waste of time for a student who could spend those hours more productively, focusing on more interesting and engaging deals.
Pros in banning homework
Sure, such drastic changes like banning homework cannot have solely good or bad impact on the educational process in general. It will have advantages and disadvantages. Let's start with potentially positive results.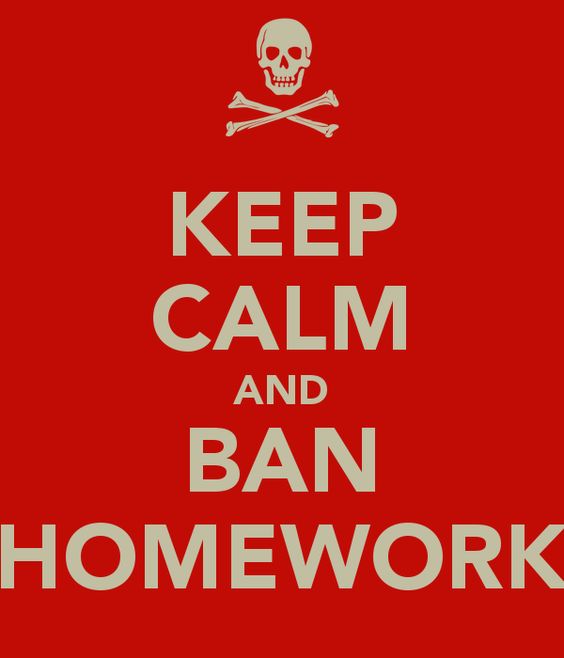 No stress!
It may seem obvious: fewer homework students cannot cope with – less stress. There will be no obligatory tasks children should do in their free time. No sleepless nights and deadlines. As soon as they exit a school they can enjoy life.
You have more free time
It will be a great opportunity to focus on interesting topics, subjects, and hobbies. Children will have time to live their best years like they want to discover the world and being engaged in the activities they really like. They will be healthier mentally and physically. And there will be more opportunities to nurture their creative, social and other skills.
Too much homework!
The main reason why should homework be banned is an enormous load. In schools, a student has to study so many subjects at once and deal with various assignments as well. It takes hours to complete daily home tasks.
Students spend extra 2-4 hours after school
Without any obligations, after school, they will have extra 2-4 hours for rest, communication with friends and family and having fun in general. Just imagine that on average students spend 6 hours at school every day. And when they have to study at home extra 2-4 hours it becomes more than a daily load of a typical adult worker.
Homework does not increase engagement or academic performance
According to numerous researches, doing extra tasks at home does not bring any benefits. With or without homework, students perform the same results according to their skills and abilities. So why we should steal their time after classes?
Cons of Homework Bans
Here are some opposite statements that prove why homework should not be banned. It is important to consider them too.
Homework enhances Study and Research Skills
During the classes, there are no good opportunities to research the topic. Only individual work allows the student to acquire these important skills. Students learn how to deal with issues in their lives on their own. Without hard work and self-education, it is almost impossible to become a professional in any field.
Students Repeat classwork
When the curriculum is designed smartly, students have a task to repeat the material they got during classes. They might spot something they have missed during the lecture or discover things that will be interesting to them. If schools ban homework at all there are risks student will stop memorizing any educational information at all.
Homework – a key element of education
Rejecting home assignments require drastic changes in the entire educational process. For generations, it has consisted of basic elements like lectures, seminars, academic writing, and homework. Without the last element, the process will be simply incomplete.
Opportunity to get help from parents
Some parents think that the responsibility for their children's education lies in schools and other educational institutions. But it is important for them to encourage and control their kids in this aspect. Kids need parental attention and care. And homework can create a proper setting for their collaboration.
Before taking any measures, we should take into consideration all the presented pros and cons. It will take a long time to adjust to such changes.
Conclusion
It takes time to reconsider the current educational approaches. The main purpose of this article is to make people analyze the current state of events and detect the one that prevents having a normal life. Opposite views will keep fighting until people find mutually satisfactory solutions. Till that time, we should learn how to help our children to maintain the balance between education and life. Maybe, it will be possible to do some local changes. Or to delegate some less important assignments to the experts from the services like 5homework.com.