Workable Tips About How to Cheat on Homework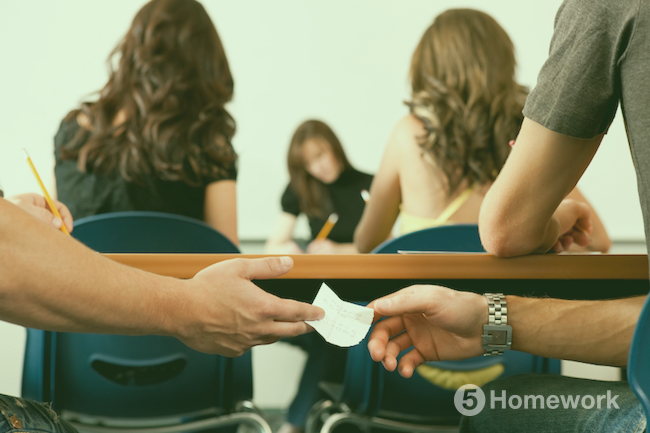 Homework is supposed to do students good, they said. Do not skip it, they said. Why on Earth, then, 'how to cheat on homework' is one of the most popular questions on the web and a lot of student forums? The answer is simple but many teachers do not like it anyway. The point is that homework is useful for students in rather limited amounts and when it deals with already learned stuff. That is, when you get an assignment to practice something you have learned in class.
Maybe that was the situation when your parents and grandparents went to school, but today school and college students are literally breaking under the load of daily tasks that steal their sleep and peace. Modern student homework does little to boost academic success but does much to impair teens' health.
Students who were observed through their school year reported deterioration of eyesight, stomach aches, stress, anxiety, loss of sleep or lack of time to enough sleep, and finally they developed chronic fatigue – the disease of adult employees who at least get paid for it.
But if the learning student success does not depend much on it – why not simply cheat on homework? Many subjects and topics will be forgotten very soon, so who cares?
Cheating on Homework: Why? What Are the Risks?
So if you are ready to save your precious time and health but do not want to fail at school, here are some considerations on how to cheat on homework safely and successfully.
First of all, you will have to learn to google quickly like a pro. You need to know where to put double quotes to get the exact answer to the exact question. If you have the notorious problem about cars, speed and time they will need to travel far, far away (a joke, of course), you may type the problem as is. But if you want to get the problem solution and not the bunches of cheap ads offering car rentals or sales, place the text in double quotes. Google will sift through online textbooks and will give you the accurate solution or at least an algorithm to follow to get the answer.
Second, you should realize what you may lose if you get caught. Losing grades, failing a class or even getting expelled is potential grim reality, so be very careful in what you do and who you talk to about it.
Finally, why do it? To save time, mental and physical health and peace of mind. It is definitely worth it.
Tips and Tricks of Cheating on Homework
Find an assistant. That is, find a kind-hearted friend who is a couple of years older. He or she may not mind writing a student paper or two for you now and then. You definitely can offer treats as a fair pay in exchange. Just make sure that your secret assistant is competent in subjects you need help with.
Google for answers. They are all standardized in most textbooks and most probably you will stumble upon some tutoring website or workbook with keys containing the problem you need to solve.
Rewrite the ready-made answers. Some essays on ages-old topics can be found on the web in large numbers. So find the one you like the best or the one that goes really close to what your teacher assigned and rewrite it carefully. This is an essential step. Plagiarism detectors today are super smart and will sniff the slightest hint of copy-paste paper. So take your time to paraphrase each sentence and maybe shuffle paper parts a bit to exclude any possibility of detection – and troubles of being accused of cheating
Rehearse a short answer to some easy question. Very often those who volunteer in class get a chance to start speaking on some easy question and then be stopped by a satisfied teacher who will want to hear others not so volunteering chaps and gals. Use this chance. Learn a term or two, or read the beginning of the chapter. This cheat on homework may work well if you volunteer to answer at the beginning and not wait to be asked a tricky question no one else wants.
Watch a movie or a video instead of reading a long book. Movie is usually more of relaxation than working, so watching a film based on the book is a great alternative to plowing through a lengthy boring novel when the paper on it is to be written by tomorrow. Usually films provide good understanding of the plot and characters and the rest can be retrieved from the Wiki.
Cooperate into group learning. If you really need to get through some reading like history, divide the chapters between your friends. Each of you can memorize your own bit of information and share with others, or simply present it in the class. If you make sure that your mate answers a certain question during the lesson, you won't have to care about that one at all!
Brainstorm for interesting idea in a group. Very often it helps, and the skill of brainstorming will be used quite often in your workplace. So learn it in advance.
Use summary of the chapter instead of reading a chapter. Pay attention to the terms and key words. Using them in class demonstrates that you have read the material and know your stuff. Put them down in your notebook not to search in the book when asked.
Try to copy answers from others (if they permit cheating on homework they have completed – otherwise they will be happy to rat you out to the teacher on the point of your academic dishonesty). Just be careful – answers may not be correct and total similarity of two creative home tasks is out of question.
Homework Cheat App: Get Help on the Go
Doing math homework is especially painful for the majority of students. If student can survive though English or literature classes because of good natural speaking abilities, quick wit and imagination, then STEM part requires a true Marine of learning to get through. Talent for STEM subjects is a key to success, but those who do not have it have to solve those scary equations by trial and error methods and draw charts that somehow do not match the task.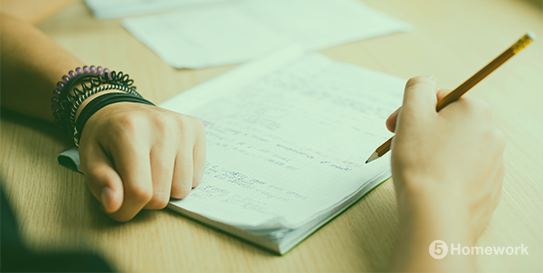 For this reason compassionate people have created websites and applications that can help to solve specific student problems right here and right now, on request. It is very useful to learn what apps are out there and how to use them in advance, so that you were prepared to request assistance even during the class on your smartphone. It goes without saying that you should not make your prof suspect anything of the kind. So, what's on the menu?
Free websites for students like Quickmath. Carefully enter the problem and get the answer that is most probably correct, plus get the full solution path. This cheating website focuses on homework tasks of easy level tol pull you through school days. For more sophisticated purposes you will need to learn about other applications.
Previously known as MathCrunch. It is the full-fledged mobile cheat app that targets college level problems in algebra, geometry and much more. The website does not solve anything itself. It connects you to a number of wizards and geeks who are good friends with calculus and beyond. You can ask for help round-the-clock and you do not even need to type the whole problem. Make a pic of the problem, add any necessary comments and submit it through the application. Usually the answer and solution arrive really quickly, plus some extra explaining can be there as well.
iHomework is a friend for those who own iPhones. It is a kind of do-it-all organizer that tracks and plans your homework. It is not so much a cheating but more of a helper. You can sort out homework by deadlines or subjects, put together the instructions, deadlines and texts to be read (if they are provided online) and facilitate your home assignment in many other ways. The best thing is it is synched with iCloud, so just upload your prepared work to the storage and no more worries!
Socratic is the app that really assists in homework completion. Here you also make pics of your home tasks and asks for help. The app can help in Math, English, History and Science. It searches for answers and explanations, and it is furnished with graphs and explaining notes to make you grasp the concepts better. The app can provide useful educational videos of good quality, so you will get even better insights into the issue. The application goes fortunately for free.
PhotoMath is the application that works like QuickMath app. You take a high resolution pic of the problem and get the solution written for you on the screen. Graphs are available as well.
HwPic is also about making shots of your tasks asking for tutors' help. They respond with prompts for creative tasks like essays. They may even give you the right direction, but to get the complete paper you will have to look for assistance elsewhere.
Quizlet is an app of flashcards. You can use the available several millions of cards created by other users or create your custom set. You can include not only text, but images, charts, timelines, etc. This is an excellent learning tool that can be used as the cheat app. The app is really brilliant so keep it on your device anyway.
Conclusion
Now you are prepared to cheat on homework in a smart and safe way, but if you are still in troubles about a very tricky task, seek our help. We've got another interesting article discussing should homework be banned  or not so feel free to have a look. 5homework will deliver any kind of home assignment rapidly and with warranty of quality. So go ahead and grab this chance right now!